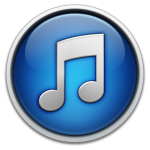 Podcast: Play in new window | Download
Subscribe: RSS
STOP PRESS! Can you help us we have a quick survey we would appreciate you filling out. It will take a couple of minutes only. This will help us create great content for you.
 
Transcription:
(Prefer to read? Here is the transcription. Please excuse any typos.)
Now here's a subject we haven't mentioned much before. It's very topical and it's all about your reputation online. This is Denise from Super Fast Recruitment with a recruitment marketing update and that's the subject of today's podcast. It's all about your reputation online and exactly what you can do to alter it.
Now if you've listened to one of our last podcasts, we talked about where you might want to send some of your time and your resource in 2014. And one of the things I mentioned was your reputation online and managing that reputation because one of the key things that people now do is they will Google your brand once they've met you and if someone has referred you to them, or if it's a candidate or client and they hear about you online. It's really important to know what is being said about you on Google, on Yahoo!, on Bing, on all the social networks. It's a really really key element of how you're going to take your marketing forward and really be able to brand yourself as an expert in your recruitment niche.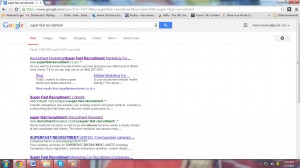 There are three key things that you can do when you're thinking about managing your reputation online. The first thing is to head over to Google and to Google your own name and to Google your company name and your brand name and just see exactly what's happening on the first few pages, what exactly is coming up. Hopefully you will find that your website should be appearing and all various pages from your website because remember as we've talked about before, it's not just about your page, your homepage, its about all the pages on your website.
Hopefully your LinkedIn profile will appear and your Facebook page will appear. One reason for having a Facebook page is not just around generating more candidates and clients coming to you but also around the search engines and Google finding you. It's a sign of authority. Google does love social media. So the first thing to do is to head online and search for your name and your company name and see what's being said about you. Make a note about that.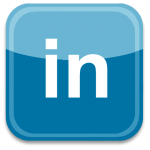 Obviously you would have a LinkedIn profile of some description. Make sure that it is full and complete and talks about you and your service offering that's really key from Google's perspective. So we want to make sure that you've got your LinkedIn profile and think about all the other social networks that you are a part of or could be a part of. You may want to make sure you've got a LinkedIn company page because that can also appear on Google.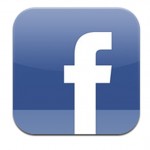 Have you actually got a Facebook business page? Now there is some debate with people in the recruitment sector if Facebook really can help them generate more leads and more clients. One of the things about Facebook is it might be something different and managing reputation online is really important and your brand and your organisation moving forward. So having a Facebook page with some nice posts and some content and some images is going to get found by Google. It will then see you as an authority. As I always say, if the likes of Dell, Michael Page and whoever has a Facebook Fan Page then it's well worth you having one as a recruitment company as well.
So what can you do then? Well, have a look at all the different social media platforms that there are and just go and check out and make sure that you have a profile registered… that you have a YouTube account. The last thing that you want is somebody else with a very similar recruitment name or a similar personal name to you having that profile registered in their name.
For instance, I know that there is another Denise Oyston online who also happens to be quite internet savvy. So she appears on the first page of Google as well as I do. We're in slightly different business areas she's more involved in education than I am but that's important because I actually managed to get my domain name so there is a deniseoyston.com, there is also a sharonnewey.com and they are all related to our business.
So that's another top tip as well. If you don't have your own branded domain name, go and check it out and purchase it. You know if you've got a very common name like our next door neighbour is called Peter Smith then that might be more of a challenge but you always have the official Peter Smith or THE Peter Smith if it's something like that that you want to do. Make sure you have all your social media profiles sort of honed down.
The next thing is create content because Google, it's a search engine and the way it works is that fresh content will always rise to the surface and so more content that you place about you and your company and your brand is going to push down other comments that may be around your brand online.
Now hopefully… hopefully you don't have any negative comments about yourself online and that's one of the reasons that we always say to people is make sure that you are reviewing this on a regular basis. Something we do for clients anyway just making sure what other people saying about them online because there are ways to combat this as well and one of the best ways is to get some really good positive content online about you and your brand.
In 2013 your reputation was important. That's set to continue. More people will be looking for you and your brand. You know, we all know we are in a buoyant market at the moment. The economy is changing. Recruitment is changing and if you're wanting your brand to stand out amongst others then you need to make sure that when you get found, you're getting found in the right places and that people are goggling you and your organisation, people within your organisation that can be found online.
This is Denise from Super Fast Recruitment and this is the first podcast of the year and we look forward to recording some more.
Tweetables:
Click To Tweet: [inlinetweet prefix="null" tweeter="null" suffix="null"]What is reputation management?[/inlinetweet]
Click To Tweet: [inlinetweet prefix="null" tweeter="null" suffix="null"]One of the best ways is to get some really good positive content online about you and your brand. – Denise Oyston[/inlinetweet]
"How To Manage Your Reputation As A Recruiter " is the 14th Episode of The Recruitment Marketing Podcast and it was hosted by Denise Oyston. Follow us on Google +
Important
As an ambitious recruitment organisation, THE marketing strategy to master is email marketing. It will consistently deliver both candidates and clients.
In a special complimentary training Webinar,  we give you the template for writing emails we use for our clients and the exact 4 campaigns that are working now.
You can register here.