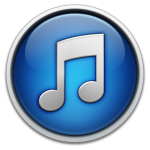 Podcast: Play in new window | Download
Subscribe: Apple Podcasts | Android | RSS
Transcription:
(This is a direct transcription please excuse any typing mistakes.)
Last weekend I went to a wedding of a very good friend of ours and this is a sad tale of sequencing gone wrong. I decided that I would have my nails done.
However, I had forgotten that there were 2 tons of gravel arriving later on in the day that needed to be moved otherwise we would not be able to get the car out of the driveway.
Picture the scene – nice nails done and then a wheelbarrow arrives and I have to start barrowing gravel. Not my favorite thing to do anyway. Not good on nails either.
It is a great metaphor for me on the power of sequencing. Getting things done in the right order. That's the subject of today's podcast so let's get into it.
I have to admit that story about my nails, it's not the first time I've done that. I have this great idea to have a manicure and polish and then I would end up deciding to clean the car and do whatever and forget. However, in business I hope I am a little bit better than that.
The subject of today is really important. It came up a couple of weeks ago when I was presenting at an event and a couple of recruitment owners asked me what they should do
first?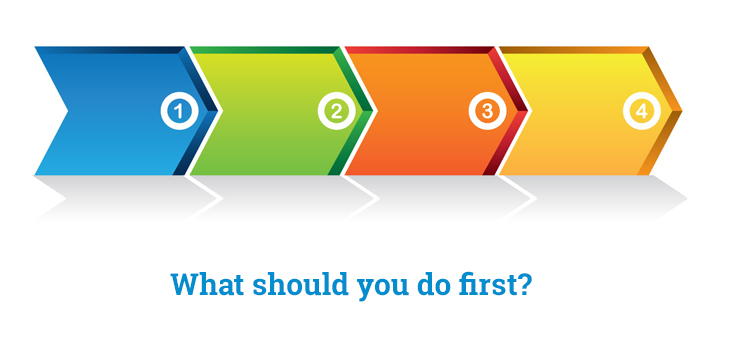 What would give them a big impact and my response was; "you need some foundation steps in place first."
So for instance, if your website does not represent you and your brand and the messages that you want to communicate, then get it updated and the website copy changed.
I appreciate that many of you are updating your websites at the moment with the recent Google change with regards to mobile and smart phone responsive websites.
Make sure that when somebody lands on your website, they are getting a consistent message, where ever they might find you online.
Let's just say they meet you at a networking event or you have a conversation with them. Let's say you've connected through a telephone conversation.
What's the first thing they are going to do? They are going to Google you. They are going to Google your company name and probably your name as well.
What's going to come up on the first page of Google? It's going to be one of two things. It's going to be your LinkedIn profile and it is going to be your website. You want to make sure that the two are connected in a way that they are communicating the same message on both.
So if you are going to start sending out let's say an email campaign which we always recommend to people because it's a really fast start way to get clients and candidates in the door, then you need to make sure that if you are sending an email, what are they going to do? They are going to check you out online.
Are you representing yourself within your website, within your social media profiles, within Facebook, within Twitter so people go; "This is the same person along the line? Yes, it's the same images. It's the same branding. I'm getting the same brand feeling from this person."
I know many of you are probably flying off on a holiday or taking some time off and are going to be reflecting on things. I know myself. When I come back from a holiday I am all fired up, "Right, what are we going to do first?" Get those foundational steps in order which will build a strong foundation.
The first thing people are going to do – Remember is they are going to go to your website and check you out and they will also go to your LinkedIn profile and maybe your social media profile as well just to see who is this person that is engaging with me, who is this someone trying to sell me a great candidate through email?
They question they will start to ask is:
Is this Recruitment Company someone who can help?
Are they a fit and a match for my organisation?
In todays connected world this will happen at speed with the click of a mouse.
Are you ready?
This is Denise from Super Fast Recruitment with a short podcast today but an important one  about getting everything aligned, making sure that you have a system in place.
P.S. Need help with marketing your recruitment business? Get in touch here. Contact us.
This podcast was hosted by Denise Oyston. Follow us on Google+
Important
To accelerate your marketing at speed, you need to know your starting point and be clear on what good marketing looks like.
That is why we have designed a complimentary Marketing Audit Checklist that you can download here.
As an ambitious recruitment organisation, THE marketing strategy to master is email marketing. It will consistently deliver both candidates and clients.
In a special complimentary training Webinar,  we give you the template for writing emails we use for our clients and the exact 4 campaigns that are working now.
You can register here.