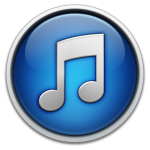 Podcast: Play in new window | Download
Subscribe: Apple Podcasts | Android | RSS
Transcription:
[This is a direct transcription from the podcast please excuse any typing errors.]
Marketing collateral is the topic of today's podcast and post. Fact: It is a vital element of your marketing when it comes to promoting your staffing and recruitment brand.
By the way to make sure you know when we upload a new podcast it is a good idea to subscribe through iTunes to the Recruitment Sales and Marketing podcast.
Why All The Buzz About Marketing Collateral
Marketing collateral; why talk about this now? Why is it important?
Well, we've been working with our Dominate Your Sector inner circle clients recently with regards to creating their marketing and 90-day plans and helping them with it.
One thing that we do focus on is how to make this a smooth and easy process when they're promoting their brand, and what pieces of material or channels they need to be leveraging to make an impact with their brand.
Many, many years ago … I told my story about the Apple that we used to have in the intro … marketing collateral was often confused with sales pieces and brochures.
Well, in today's environment, it's particularly important to have this collateral in a way that helps to promote you and your brand on multiple channels and in multiple ways as well as helping your consultants profile your organisation as dominant in your sector.
There are a number of key things that you need, and I'm going to go through them one-by-one for you.
1. A Responsive Website That Communicates What You Do
The first one, as always … drum roll … is a good, responsive website. Have a look at Superfast Recruitment. We talk about all the different things that your website needs in a number of different posts.
Remember that this a way that you can communicate to the whole world out there what you can do for people, what you can do for both candidates, and clients. as well.
It is your authority position online and it 'should' communicate all your sales and marketing messages.
We'll talk more about how to craft marketing and sales messages in a future podcast, but you need to make sure that this is there with plenty of useful resources, which we'll come onto later.
2. Your LinkedIn Profile
The next thing you need to have is a well-structured LinkedIn profile … People always raise their eyebrows when I say this about marketing collateral … because that communicates your brand, and of course it can be found online.
We talked about this in a recent post that you probably have downloaded as well under the podcast around LinkedIn as a branding tool.
Make sure that your LinkedIn profile is optimized in the sense that you have words and phrases that link to your brand and also that it communicates who you are; what you do; and what you deliver; and has a professional photograph of you on your profile.
Alert: When people are searching for you by name, particularly your company by name, your profile is going to appear. If people click into that, is it saying what you want it to say about you and your brand and how you can help people?
3. Claim Your Social Channels And Use Them
The third thing is having all your social channels claimed and to be using them effectively. I was reading an interesting book the other week from a guy called Grant Cardone.
He is pretty amazing in the volume of things that he does, and he's written a really interesting book called 10X. He talks about, "You need to 10 times everything that you do." Though that may freak some people out, the truth is that the more present you are on social media, the more it's going to help you. Fact: We Live in a noisy online world.
Ensure that you have all your social profiles, depending on what market sectors you want to dominate.
You will have your LinkedIn company page; you have your LinkedIn profiles (and all your consultants do too).
You also need a Twitter profile. I know Twitter's been going through a bit of a challenging time recently, but you need to have a Twitter profile.
A Facebook page too. Facebook is a very untapped resource.
For some of you, particularly if you're working in recruitment sectors where you're local or in the hospitality sector, then an Instagram page would be advisable.
You need to make sure that you have all these different channels. That's LinkedIn, and Twitter, Facebook, Instagram.
There is a new kid on the block called Snapchat. Yes, you can have a presence on there as well. Again, it depends on your market, what you want to do. It might be good to go and claim your name on there anyway.
The thing is to post regularly. The more you post, the better it will be for you, because it will really help with your presence.
4. Your Company Sales Presentation
The next important piece of marketing collateral is your company/sales presentation. This can be one and the same.
I assume you have the majority of this information on your website somewhere?
What do you do, when you sit down with a client or a really hot candidate that you've met, to help persuade them that you and your organisation are who they need to be working with.
You can use a brochure/PDF presentation for this or a PowerPoint or Keynote presentation.
It's easy to put together especially if you outsource the formatting. Head over to an amazing website called Fiverr. Some of you may know about it already. It's Fiverr, F-I-V-E-double R, where you can get people to do things for you for a fiver!! It can tend to work out a little bit more than that, but you get the general concept there.
This presentation needs to have your key features and what that means for the client. In other words, the benefits…… "Which means that you can…XYZ?"
5. Social Proof
The next thing that is important is your social proof. Social proof comes in the form of case studies. It can also come in the form of testimonials.
Case studies are really good, because then, as a candidate or as a client, we can, if you like, transpose ourselves into the environment of the person who has written the case study for you or who has given you that information.
Let's just say that you want to bring in more clients in a certain micro-sector that you want to work in, and you've got some experience working in that sector.
Ideally, and I think we mentioned this on a previous podcast, you want to think about case studies and how you can use that as collateral.
They can be used in multiple ways.
Many of our clients have them on the website. They also have them in PDF documents. They use them when they're doing a follow-up after they've had, maybe, a client meeting. Again, it's that social proof of "We can do this for you, and here is proof of who we've done it with before."
6. Content Assets
The next thing is something that a lot of people aren't aware of in how this can work for you. We call these your 'content assets.'
These are chunks of information that consistently help to move people along the buyer's cycle. If you've been on our website before, or you've listened to some of the podcasts, you'll know that I'm a big fan of blogging.
Blogging answers, the questions going on in your candidates' and clients' minds. If you can answer those questions and answer them well in a blog post, which is pretty easy to do, then you start to become the go-to person i.e. recruiter in their sector.
Let's take a client, for example, and you know what their big pains and challenges are when it comes to recruitment. Have a brainstorm about it; work with the team; have a look at what their issues are; and then write some blog posts that answer those issues.
It could be an FAQ document or whatever style that you want to do. If you do that, you will be astounded how much that could help you. Blog posts are huge content assets.
Hint: Your blog posts can also be collated into a white paper or report that you can give away for free.
Your website then becomes the repository of this information that can be used at all points of the buyer's cycle.
You've got resources on your website. You might have blog posts. You can have a podcast like this. What about video? Video is huge and will become increasingly more so in the future; so, imagine having a Q&A video that you could post on YouTube, or you can also post on your website.
The big thing at the moment is doing live videos on Facebook. One of our clients has a video on Facebook, and they did it as a live Q&A session called Facebook live.
7. Candidate and Client Pathways
Something else that will make you stand out from the crowd is candidate and client pathways.
Say you're dealing with a passive candidate that you've managed to locate. You could easily get a flow chart created of how the process works when they engage with you.
This is the same for a candidate or a client. In addition, this is a simple way to truly demonstrate the value your process adds to the career planning or recruitment challenges.
Imagine if you do all these different things. You've got the website. You've got all the social media channels that are active. You've got your company presentation. You've got your case studies. You've got your content assets. Imagine, if you are a candidate that's considering working with one or two different recruitment companies, and you have all this marketing material to back up what you are doing, what a difference that might make for them when they're making their decision. I think a lot of people forget that.
Now, you can create marketing collateral at any point in time. What I would suggest you do is to action ASAP.
Make sure that you have these key items in place, and it will make a huge difference.
Ready to take your marketing to the next level and unsure how? Then book a call with us here.
Thanks,
Denise