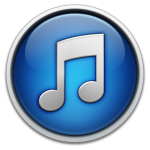 Podcast: Play in new window | Download
Subscribe: Apple Podcasts | Android | RSS
[Please excuse any typing errors as this is a direct transcription of the recording for your benefit.]
Today's podcast is about why some of your blog posts are not getting read and importantly acted on by your potential clients and candidates. In today's environment when it comes to online marketing and promoting your recruitment and staffing organisations brand; then blogging is vital.
The Data
Here are some stats for you:
If you have a blog, you will get 80% more new visitors to your website.
Organizations that have a blogging strategy they implement consistently get 126% more leads; this has been validated in moz.com, Search Engine Land, Search Engine Journal and Hubspot.
You will attract more people to your blog if you're providing valuable content, people are then going to become engaged with you; which then increases the chance they will chose you as their recruitment 'go to' organisation.
Let me explain how to get people engaged and the link to my teenage years, music and conversations with clients this week and how to make your blogging work.
I have had several conversations with clients on our Superfast Circle calls this week about how to get more people to their blog and the topic areas that are most popular.
There is an interesting link to this topic from something else that happened this week; an amusing night with my sister. We don't live near one another but she came up and stayed overnight and we had an evening together, with a few glasses of the white stuff! Then we started talking about music.
One of her favorite all time artists had died and we were discussing the 'quality' and similarity of his music versus my teenage heart throbs (David Cassidy and Donny Osmond).
The Truth About Donny and David's Secret to Success…. Give People What They Want
What was fascinating of course, if you think about levels of music at the time, all their music was the same, they had a great formula that helped then sell millions of records each.
What did they do? They continued to repeat that formula. They did something that many people forget and that is give the market what they want and the market will always tell you what they want. Donny Osmond and David Cassidy made millions.
Now, what is the link between teenage music and your blog posts?
Well, I was talking to a couple of clients this week about their content plans. The subject was raised about their ideas on content; "Well, I've done that, Denise. That's been done to death. I've already done that. I don't want to write about CVs, I don't want to write about job descriptions, I don't want to write about counteroffers and things like that."
The truth is that this is what your target audience are interested in reading about; yes, they are and we have the evidence to prove it. The screen grab bellows illustrates the exact point
One thing that is quite fascinating around blogging is just because you think a particle topic is a great idea doesn't necessarily mean that your target clients and candidates think it's a good idea.
Trying to be too clever or too left of field when it comes to topic areas means you will likely fall flat on your face. Remember that writing a blog is about providing information to answer the needs and the pains of your market.
Where to Find out What is Working
You will find great ideas and data for your blogging topics when you go into your Google analytics and your Google search console, it used to be called Google webmaster tools.
These are free pieces of software that you must get your web people to add to your blog and make sure that you have access. You will see how you are being found on what search terms and you will also see what your most popular blog posts are; this is likely to surprise you.
It's the simple practical blog post that gets read more. People consistently in today's environment, want  information fast and quick; everything is about speed. Good news your blog can be their answer.
Imagine if you have got an interview coming up and you want some ideas on how to build your confidence or how to structure your CV or whatever, you're going to go and Google that topic. You're probably going to go and look on your favourite recruiter's website and look at that content. Hint: You can make sure when you talk to candidates that they are aware that you have all of this information on your website ready for them to access.
Many of our clients have blog posts that have been shared hundreds and hundreds of times and these are simple practical blog posts, but they're fulfilling a need about how to write a CV, how to prepare for an interview, around interview skills, about why you shouldn't except a counteroffer, about how to write the perfect job description, about how to engage your employees in an organisation.
All the things that people think have been done to death, there are a hundred ways to rework your blog content so that you are providing this important information to people as well, and they want it. We know that is true because we have many clients we work with and we write their content for them. We monitor what is happening and the data is always the same.
Practical blogs win.
Ready to get started?
Thanks,
Denise
P.S. Would you like to get content working for you and your recruitment company? Then lets have a conversation. Book a Call here.