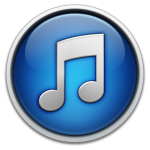 Podcast: Play in new window | Download
Subscribe: Apple Podcasts | Android | RSS
Transcription:
(This is a direct transcription please excuse any typing mistakes.)
As I write this post we are hurtling towards the end of yet another year. For us brits, Big Ben will be ringing out in less than 6 weeks to signal the end of the decade!
Though Christmas is often known as the silly season, there is still time to create buzz around your end of year stretch targets; whatever they might be.
Mini- Incentives that we talk about here can accelerate the whole process for you. Here is how to start.
What do you want?
Questions are powerful and never more so that this one.
It's the same question we ask all the clients that work with us. Why? Because it's easy to make an assumption about what's actually important to someone.
For instance, you might want to have a cash injection through making an extra 20 placements or have 100 client meetings booked in your consultant's diaries for January.
Though you might think your billing team are well rewarded, there is nothing better to fire people up than an ad hoc incentive at the end of the year.
Remember to link the incentive to the output that you want……………. time for a story.
A personal story
A few moons ago I worked in Pharmaceutical sales. At various points in the year, we had mini incentives. We weren't paid a huge commission because of the nature of what we sold, however, our sales manager was switched on enough to know that a number of us were competitive and he loved to tap into our energy to outperform one another.
From around about the end of  November to the middle of December he ran an incentive.
This was always focused on what he wanted to drive. Normally our call volume (we actually knocked on surgery doors and saw the GPs who practised there).
He knew his numbers and if his area (geographical) call volumes were up he would have a corresponding upswing in sales which ensured he hit his target at the end of the year.
My first year of employment we were selling a product with the catchy name of Lopresoretic. He pushed the boat out that year and up for grabs was a £50 hamper from Marks and Spencer.
No sniggering please this was the early 80's and weekends in the Swiss Alps were not on the agenda!
I went all in and one week saw 50 GPs #unheardof. Truth be told I was only 21 at the time and the connection between activity and sales was only starting to trickle into my consciousness.
Needless to say, I won the prize and gave the hamper to my Mum and Dad who told everyone what I had won ->#proudparentsyndrome
The prize wasn't huge by any stretch of the imagination though it provided many lessons for me and my manager Stuart.
It taught me a life-changing lesson about planning and knowing what I wanted. How work could be fun and that deep down successful people love a challenge. Though the penny didn't drop at the time, later I realised that people 'show you who they are', in word, action and deed: Let me explain.
Most years when Stuart was my manager I either won the mini incentive or came a close second. My sparring partner was Steve. Interesting that he is now the Global Vice president for North America and I am CEO of my own company.
Imagine what you might discover about your consultants when you put this suggestion into action?
If your consultants aren't up for the challenge it, unfortunately, says a lot about them.
Next steps
Do you know what you want? What is the one thing that if you really made it your focus would make a difference for you and your team?
Then build your incentive around this.
If you know that certain inputs result in an output that you want, then focus on that.
And the prize is……….
This doesn't have to be huge. Ideally 'pay' it out before Christmas.
What motivates your consultants?
Vouchers or a case of wine work wonders for many and are great gender-neutral options.
Make it clear and transparent and don't swing the odds!
You still have time to press go…………………
What are you waiting for?
Thanks,
Denise