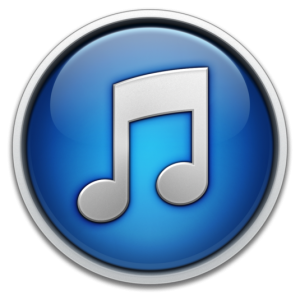 Podcast: Play in new window | Download
Subscribe: RSS

Transcription:
(Prefer to read? Here is the transcription. Please excuse any typos.)
So tell me, have you ever heard of Igor Ansoff? If you have, what the heck has he got to do with marketing your recruitment business? Well, that's what today's podcast is all about.
Welcome to The Recruitment Marketing Podcast with Denise Oyston and Sharon Newey. Marketing can transform the growth of your recruitment business and faster than most people realise. So join in now as we discuss how marketing can generate more clients and increase your talent pool.
Well, hi everyone! This is Denise from The Recruitment Marketing Podcast and superfastrecruitment.co.uk. In case you haven't visited our site, go and check it out. Lots of information there and you can even download this podcast there and read the transcription if you so wish.
Now, today's podcast is about something really fascinating and interesting. It's a marketing tool developed by a chap called Igor Ansoff and yes, that is his real name. Igor was a mathematician and he created this particular model that enabled companies to look at the various diversification strategies. I'm lucky enough to be able to have the business that we have – delivering services, consultancy, and coaching to recruitment business owners potentially like the listener who listens to this particular podcast.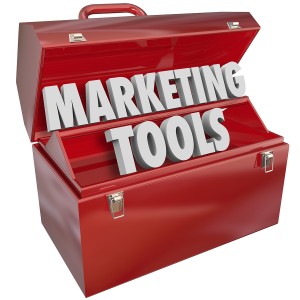 I also get to actually go and deliver training on marketing and sales as well and just recently I was at a 2-day event on sales and marketing. One of the speakers was talking about two of the best tools to use when it comes to mapping out your marketing plan. One was the good old SWOT analysis. You know – strengths, weaknesses, opportunities, threats. It actually works guys if you've not used it. The other tool was the Ansoff Matrix which is an amazing tool that really helps you to think about how you might diversify or not within your business. And really when you look at it, it tells you where you should be spending the most time.
So let me explain Ansoff for a moment for you and how it actually relates to your recruitment marketing planning as you move forward. Now this is based on fact by the way and I'll give you some examples. I'm absolutely certain that the penny is going to drop. Ansoff is known as a diversification marketing strategy, one that many recruiters understand.
So it may be, let's just say, you are in pharmaceutical recruitment and I've had a lot of experience with that working in pharmaceutical sales for a number of years. Let's just say that you're a farmer recruiter and you're thinking "I'd like to add something else. I'd like to add another desk. Maybe we could bring a recruiter in here that's got some contacts. Maybe we could expand what we're doing." It may be "Well let's move into medical devices" or maybe "Well, hang on a minute here, the finance sector is growing" or potentially, "Well, how about oil and gas? Everyone seems to be moving into oil and gas. So how about oil and gas? What if we really could make a difference there?" So that's where this diversification strategy really helps. You think it all through.
Now, what I ask you to do is run off and grab a bit of paper and a pen and just sit down and I'd like you to write a big square on your paper – four sided square there aren't many others apart from four sided ones and then cut that into four again. And then the top left-hand corner, I'd like you to write the words "market penetration" and next to that on the right-hand side, "product development" now underneath that one which is the bottom right-hand little square that you've subdivided, I want you to write "diversification" and the next to that, I want to the write "market development".
This is all about the level of risk within your business and what we would always suggest to most people is that they have not penetrated their market totally. Unless you are the only recruitment company in your village and there are no others and you are providing services for every single client around, you probably have then penetrated your market and you may be need to think about changing and developing that market. However, for the majority of recruiters listening to this, the key to challenge for you is actually focusing on where you are and penetrating the market you are in.
What lead generation strategies are you using in your current market? What exactly is happening there? Have you done all that you can in that particular niche or sector? Is there any business that you can get more of if you actually put your mind to it? What about the resources that you have and the marketing that you're actually putting behind what you actually have access to? Has your current market seen it's day or does it continue to grow or do you just need to spread a little bit further field? Does what you offer translate to another sector?
If your market is proving to be a real real challenge and you can't access that market the way the that you used to do, maybe it is time that you went and explored a new market. Now before you do that, you need to crunch your numbers and you need to combine it with your own sort of SWOT analysis.
What are your strengths and weaknesses as a team? How can you leverage your abilities? What opportunities are there in your current marketplace? Have you done everything that you can possibly do? Are you utilising your website as a lead generating machine for instance? Do you have a significant presence on LinkedIn and on other social media? Where are your clients and candidates hanging out? Wherever they are hanging out, are you hanging out there as well? Do you have a coordinated plan of what you are going to do?
Now let's just say if you are in a market and you're just really not sure, you say "Well things are going okay but should I diversify? Should I sort of develop the market?" Well, how might you know that? I guess you need to be looking at which of the recruitment sectors are growing. If your recruitment sector is declining then maybe it is time to add other another desk into the situation. Maybe it is time to start exploring that but you'll only know that by crunching the numbers.
You all sit in front of the PC. You can get online and you can find out and do some research on Google to see exactly what is growing by typing in 'what recruitment sector is currently growing' or 'what recruitment sectors are factored to grow in the next four or five years' if that's what you're thinking about. So that's one of the ways to be able tell whether this is the market that we need to develop or if you need to start diversifying?
And the other thing I'd like to think about is if you do want to diversify, do you have the expertise and knowledge to enter a new sector? If you did, what would need to be in place. What would you need to do to leverage where are you are now to be able to grow this market? Would you need to bring a recruiter on board who maybe has expertise in that field that would lead the way for you? Are there sectors that are a natural fit? We always think about sales and then we think about marketing. Do we think about finance and accounting? Do we think about retail and secretarial?
So there all of these different things that might help you make a decision and just think about alignment. So you're looking at this Ansoff Matrix and if you want to, go and check it out then head over to superfastrecruitment.co.uk and just search on the blog post for what Igor Ansoff has to do with your recruitment marketing. You can have a look, print it off, save it, bookmark it and come back and have a look. Because we talked about market penetration, we've also talked about market development.
Now the other avenue that has more risk of course is product development and it may be that as a recruitment company, you may want to start having different products or services that you offer if you have that expertise. I know a number of recruitment companies now are actually selling e-books for Kindle on Amazon. I won't necessarily say that that's a huge revenue stream but you know, it may help in your marketing.
Now the last thing that you want to do is think about diversification. The majority of recruitment company business owners that I have met, a pretty sensible bunch, wouldn't really consider doing that. So diversification is where you are going really outside of something that you've never ever done before. So for me that might be exploring a completely new market. Moving away from web marketing to do something completely different like project management or something like that. So that's where this all works.
In summary then, Igor Ansoff – Google him. Find out some information about him. This is a really awesome business model and it's something that when we are doing some marketing consultancy with clients, we always refer to and have a look at. Particularly if you can see all the sectors that they're working in (and they may have 4 or 5 sectors) and suddenly one will pop out and you'll think "Where did that one come from?" It is totally unrelated to everything else that they're doing. Now that creates issues because one of the great things about being focused within your sector is that you spend a lot less on your marketing because generally, you would have an idea on some things that work, the channels that you can use, and you can replicate a lot of really good stuff when you are working in a similar sort of area.
Now when you do then throw into that mix something a bit different, then that's where your marketing will cost you because you are advertising in different places. It's all about content marketing, content placement and there's a great jargon word called 'inbound marketing' so you want to attract people into you. If you have  four or five sectors that you're working with and one of them isn't relevant then, you know you need you really need to do your maths on this one and just work out if this would work for you.
So this is Denise from The Recruitment Marketing Podcast flying solo today and this is just small podcast for you but one where this information is really important. So when you're planning in marketing and you're looking at "Should I go down here or should I do that?" I would always say "Stop and actually start to think if you are getting all that you can from where you are at this point in time." So this is Denise signing off from 'The Recruitment Marketing Podcast' and I look forward to chatting with you next time.