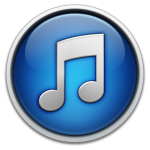 Podcast: Play in new window | Download
Subscribe: Apple Podcasts | Android | RSS
Transcription:
(This is a direct transcription please excuse any typing mistakes.)
An email dropped into my inbox this morning from e-consultancy. It is a blog that I follow which targeted at online marketers.
I was really delighted to find out that they have been nominated for one of the U.K. best blog awards for marketing. They share some fascinating facts which confirms the case for content. I want to share some of these with you and how they might relate for you as a recruitment business owner.
The evidence based case for content.
E consultancy have carried out various case studies and today they shared some interesting and conclusive facts about the benefits of content marketing.
They talked about 4 key facts and it is particularly relevant I think in the Business To Business environment which obviously recruiters are part of.
Here's a fact for you from an SEO perspective that websites with blogs have 434%, more indexed pages; no that wasn't a mis print!
How can that be?
It's because Google loves good content and loves blog pages. What does indexed mean? Well, it means that your page can be found on the search engines. Pages that get indexed normally have some good content on them related to what that market is interested in.
Imagine if you've got numerous blog posts written on your website that are indexed and can get found by Google. What that means is that more people can find you online. So imagine if you've got 50 or 60 blog posts over time that you build up, that puts your reach much further out towards the candidates and clients you want to attract.
So imagine then that candidates and clients have more of a sporting chance of finding you rather than have a 5 page brochure website with just a few bits and pieces of information on it – about, candidates, clients, contact us. That is not really going to cut it anymore. If you really want to leverage your online positioning, then you need to have more content. Period.
What is the point of all this content?
As we always say to people, don't expect content marketing to deliver overnight for you. However, in the long term it is potentially one of your best options particularly for inbound leads.
Business to business marketing receive 67% more leads. This was verified by a study from Hubspot which is again a well-known marketing blog online and a software tool as well.
So imagine by blogging you get 67% more leads and we know one of our clients gets a lot more than this with her marketing strategy. Marketers who prioritise blogging are 13X more likely to have a positive ROI. So again that was more data from Hubspot..
Imagine the potential return on investment. Everyone talks to us about return on investment and what will content marketing deliver for them. Well, a huge amount particularly when it is implemented consistently.
How much content; does it matter? #ohyesitdoes
The more blog posts you post the better it is for you because companies that have 50 to 100 pages on their website, generate 48% more traffic than those with 50 pages or less; wow that is worth reading again!
Think about that for a moment. Malcolm Gladwell wrote an amazing book called "The Tipping Point" and that is THE tipping point for websites and for blogging. Once you hit that number 50, it's like exponential the amount of traffic you can get to your website.
Four interesting facts for you from e-consultancy. If you are not content marketing now, please consider it before the end of the year so that it can start to build and create momentum for you and your recruitment organisation. This is Denise from Super Fast Recruitment saying bye for now.
This podcast was hosted by Denise Oyston. Follow us on Google+
Important
As an ambitious recruitment organisation, THE marketing strategy to master is email marketing. It will consistently deliver both candidates and clients.
In a special complimentary training Webinar,  we give you the template for writing emails we use for our clients and the exact 4 campaigns that are working now.
You can register here.