Podcast: Play in new window | Download
Subscribe: Apple Podcasts | Android | RSS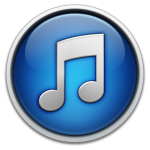 In this podcast, I refer to several other posts to help. These are hyperlinked for you.
This is Denise from Super-Fast Towers at Super Fast Recruitment and finally, I can get back onto a podcast.
I have had an amazing month where I completely lost my voice. I couldn't speak and even had to retire to my bed. Very unlike me!
What's the upside of this? And how does automation help?
As I say, an interesting month. We have some big goals this year and new things that are happening as we are about to launch a new master class series so you can come and spend a day with Sharon and I to get an experience of how we can help you with your marketing. More about that later.
An upside of automation
Let me just tell you the good thing about the last few weeks. We have several automated marketing and sales funnels so even though we were both ill with 'real' flu our business was still able to run
We only had to cancel one thing which was a brand-new webinar that I had planned to run last week- unfortunately I lost my voice completely and consequently couldn't run it.
However, that was the only thing that we couldn't do in the last few weeks.
The reason for that is because we have built out three or four different automated funnels. People can come to our website, they can come to our Facebook page, they can watch videos, they can watch content, they can 'opt-in' for different reports, and then they go into a sequence of emails.
Even during this time when, unfortunately, we were off sick, we were able to have people book into our diary and plan calls with us for the next week or two where we can then have a conversation with them about how we might help them.
That's all because we have an automated funnel. Now, you may be wondering, so that's all well and good Denise. Where do I start?
You start with giving something of value to your audience. That could be a free report of some description. It could be a video. It could be a checklist. This is content that is important to your client or candidate because you're helping solve a problem. That is then delivered in an automated way.
There are multiple ways that you can do this. You can do this through a piece of email software and some of you will be, I'm sure, aware of things like mail chimp or Aweber.
You receive emails for us through Infusionsoft and there's another great piece of software called Active Campaign. These are pieces of software that will deliver your content automatically through a series of timed emails.
Which is good because if someone gives you their name and email address, they have given you permission to market to them. In return, you are giving them some help, through a report, video or checklist-through something that will help them with a problem they have.
What can happen is someone can join your list and they can them be nurtured.
We've talked about nurturing potential clients and potential candidates before. They come into your marketing funnel and they get great content from you. Then they are nurtured along the path to a point where you can pick up the phone and speak to them. That is the power of automation.
That is the difference when you have automated systems working in your business all the time.
We'll just use a brief example of us in the fact that January is a time where normally for us it would be all hands on deck. However, because of illness, we could not launch the new campaigns we had planned. However, our automated funnels stepped in and we still achieved our revenue goal for this month.
It had minimal impact because we had planned and that is one of the important things about automation. Okay, have an automated system but you've got to plan.
Plan ahead
You've got to have, in fact, we were talking with one of our clients today. You've got to have pieces of marketing collateral that you can use that will promote your brand and your service offering. Those need to be put in a system and a sequence. That can make all the difference with regards to how it works in your recruitment and staffing organisation.
The recruitment market is becoming more competitive
This is an important podcast to listen to because if you do not have automated systems in your business when it comes to marketing then you will be overtaken this year.
I almost guarantee it because there's a big swell of people now looking at how they market their recruitment and staffing organisations.
According to APSCo 14000 new recruitment organisations were registered last year. They are going to be onto this fast and sometimes smaller organisation move much faster too!!
The last thing you want is some little recruiter down the road stealing your business because you haven't got your act together; do you ?
This is Denise talking about automation. We've got lots more videos and podcasts and webinars for you this year and I just wanted to record this short podcast for you today. This is Denise saying bye for now.