Natalie Wells Recruitment

Client Background
Natalie Wells Recruitment is a specialist finance recruitment consultancy offering part-qualified to senior-level recruitment solutions within Finance and Accountancy on a temporary, interim or permanent basis.
A mathematics & statistics graduate, MD Natalie Wells' expertise as a finance recruiter has been built over the past 20 years.
Following an early career in finance, she has recruited almost 500 finance professionals for roles in a breadth of companies, from start-ups, private equity-backed SMEs, to large PLCs, in London and the South West.

How Did You Discover Superfast Recruitment?
I had made the decision to leave my large corporate employer and set out on my own, and came across the Recruitment Expo at the Birmingham NEC.
And that's when I went and viewed a whole number of speakers and got a chance to listen to Sharon, one of the Directors at Superfast Recruitment, on stage.

What Made You Decide to Work with Superfast Recruitment?
I downloaded one of your white papers, which led to receiving emails, and I found I was getting to know you through the communication I was receiving, which led me to join up a year later.
I was actually on gardening leave from my corporate job at the time. Working for a global recruiter, I was conscious that compared to say, 15 years ago, recruitment had moved away from being essentially a sales job to a marketing job.
One of the things I was most fearful of was walking away from all the infrastructure and support functions that a large employer offers you, to actually wearing those hats myself.
And having zero marketing experience, I knew that was fundamentally one of the areas of expertise I was either going to have to get educated on, or indeed outsource, very early on.

What Made You Continue to Work with Superfast Recruitment?
I think it comes down to mutual respect and a return on investment. Being a long-term recruiter, I recognise relationships are critical to achieving any sort of result in whatever you do.

And what I liked about Superfast is that you, and the wider team are all about customer service. Nothing was ever too big a problem and I felt like an individual. Even though I'm a solo operator, I was still given the same level of service as a larger company.
I feel that this first year has been more about the education rather than necessarily all the output.
Now, whenever I'm in a room or in a presentation, and they're talking about marketing, I actually understand everything they're talking about, which is certainly not where I was a year ago.
Having recently attended my second Superfast Circle event, I'm very excited to have come away with a real action plan. Now it's all about putting what I've learned into practice.

How has Superfast Helped You Reach Your Goals?
The work we did very early on, on defining where my market is, has been pivotal.

In setting up my business, I'd had experience of working with owner-managers through to global corporates, but you can't be all things to all people, and actually you can be far more effective if you narrow the niche.
So, over the last year, I have been working hard to define that niche and certainly, in the last nine months, that's where my results are coming from.

What Is It Like to Work with Superfast Recruitment?
Well, it's just like rocking up with your friends, really!

They are so friendly and approachable; no question's too silly or too small, and they are just very generous. Not only with their time, but I've found it really useful to be put in touch with other experts that I can surround myself with.
So rather than feeling I need to be an expert in every area – pay per click, IT, et cetera – I'm being put in touch with other people who can get me to my end goal that much quicker.

What is an Example of How Superfast Recruitment Went the Extra Mile for You?
Initially, I recognise that as a solo operator wanting to build a lifestyle business, I'm not their typical client.

But I think in the initial interview meeting, Superfast recognised that when I say 'lifestyle', I still have all the drive and ambition you would associate with an operator that wants to display best practice and high quality.
So, I felt that was really generous of them to recognise that in me, even though I may not fit their typical audience.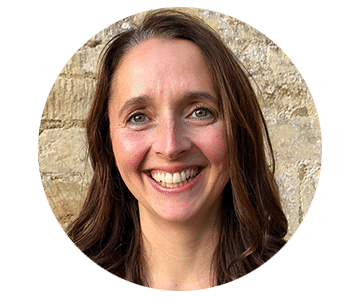 "They are so friendly and approachable; no question's too silly or too small, and they are just very generous. Not only with their time, but I've found it really useful to be put in touch with other experts that I can surround myself with."
Download Your Marketing Audit Activity Checklist

Lucy Walker Recruitment (LWR) is a successful recruitment organisation of 24 years standing. Founded in 1992 by an ambitious and driven 22 year called Lucy Walker with a telephone, desk a copy of the yellow pages and a drive to succeed.

Ice Recruitment is a small boutique IT recruitment company who are a specialist recruitment partner for the IT channel. They work exclusively partnering with VARS, LARS, IT Resellers, Distributors, Vendors, Specialist niche resellers and software & services businesses.

GSR2R are a recruitment to recruitment company based in London. Historically their growth had been organic. In 2011 Cheryl Wing became the main director with a personal goal of 'pulling' GSR2R into the twentieth century.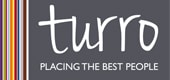 Turro specialise in providing recruitment services to the health and social care sector, with a focus on filing management and senior positions within the sector. Andrew Brindley, the MD has extensive experience in providing high-quality recruitment services.