Background
Lucy Walker Recruitment (LWR) is a successful recruitment organisation of 24 years standing. Founded in 1992 by an ambitious and driven 22 year called Lucy Walker with a telephone, desk, a copy of the yellow pages and a drive to succeed.
Today the business is led by Lucy as the MD and her husband Mark as the finance and marketing director. Lucy Walker Recruitment (LWR) is a leading supplier of quality business support professionals to growing Corporate and SME's companies across both West Yorkshire and Greater Manchester regions.
The business has enjoyed consistent growth over the years with minimal marketing. It currently employs 20 staff and has built a strong reputation in their chosen market for the consistent quality of service and candidates that they supply on both a permanent and temporary basis.
Mark and Lucy's plans are to continue to grow and develop the business in a way that allows them to automate and systematise marketing and sales for increased profit and to step back a little and enjoy a more relaxed pace to their daily routine.
During 2015 as plans for the next stage of business growth were in discussion, it was recognised that the brand image, website and overall marketing strategy did not reflect the strong reputation Lucy Walker Recruitment had in the market.
If LWR were to capitalise on the opportunities the regional markets offered it needed to develop its online presence, and  use of blended marketing to accelerate growth.

Mark discovered Superfast Recruitment initially through LinkedIn and then over a few months digested several blog articles, webinars and general email updates from Superfast Recruitment whilst he considered whether he felt they were an organisation that LWR could form a lasting partnership with going forward. It was critical that LWR partnered with an organisation who matched their own Work, Quality and Professional ethics.
After a valuable conversation with Sharon, Mark decided to join the Dominate Your Sector Marketing Programme for high growth recruitment companies. 
Aims and Objectives
Mark's objectives for attending the programme were to Learn:
What the key elements of a recruitment website are that LWR would need to implement for success.
How to use different marketing strategies to generate inbound leads.
How to develop an online presence and authority position for Lucy Walker Recruitment.
How to utilise both LinkedIn and Facebook to create a brand presence and attract both candidates and clients.
Implementation
Mark decided that his first project would be to commission a new website that would communicate the LWR brand and incorporate multiple communication channels that would appeal to clients, candidates and new recruits for the organisation.
The website copy was redesigned based on the principles Mark learnt in the programme.
Mark commissioned the website from an associate of SFR's which saved him £5k compared to other quotes.
Re-wrote his LinkedIn profile and had his team update theirs in a style that connected with their target audience, both candidates and clients. This also ensured alignment with the brand and key messages.
Updated the company's value proposition to connect with the identified target audience.
Trained his consultant team on how to implement specific LinkedIn business development strategies, through training provided within the Dominate Your Sector programme.
Commissioned a videographer referred by Denise and Sharon to shoot several videos for use on the website
Wrote the video scripts
Began regular blogging
Implemented email marketing software recommended by SFR
Employed a dedicated resource as the marketing function grew
Having gained such value from the programme, Mark took the opportunity in August 2016 to join the Dominate Your Sector Inner Circle Programme. This is a 12-month programme with, events, online learning and VIP access to Sharon and Denise.  
Implementation and Results
Mark continued to work closely with Denise and his web designer to complete the new look Lucy Walker Recruitment (LWR) website including re-writing the content.
Developed and implemented the first email nurture campaign.
Created and developed the first lead magnet.
Created the first work place survey.
When LWR was invited to sponsor an award at a regional business event, Mark created the
opportunity to explore a strategic partnership with the event organiser which were developed for 2017.
Began regular blogging on multiple social media platforms which have received many views and social shares
The team have developed their use of social media to significantly raise awareness of the
brand and events they are involved in.
Mark is evolving and communicating the 'fun' side of the company by commissioning
teaser videos around the website launch and local Leeds and Manchester events
The website was launched in early October and has received a hugely positive response
1 specific website strategy delivered 1 new client in the first week and a further client in the first month.
This same strategy meant that 2 candidates contacted the team via a Live Chat facility which was recommended to him by SFR and were placed in jobs the same day.
Most significantly, within 3 weeks of launch the website which previously had been ranked on Page 7 was now on page 1 and delivering leads, including a recruit
The Yorkshire Post have spontaneously contacted LWR for comments to be added to their publication as recognised experts in the field.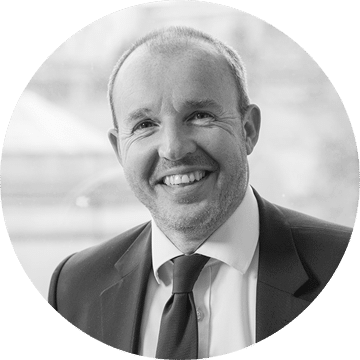 "The biggest compliment I can pay to Denise and Sharon is that I genuinely regard them now as a part of our business rather than a "Supplier". They have taken a considerable amount of time to understand our business and how it functions which in turn has allowed them to offer relevant valuable and regular advice and support that is both hugely beneficial and very workable for our business. Nothing is too much trouble for them and as well as gaining huge value so far from their considerable expertise they are great to work with. I would highly recommend them."
Download Your Marketing Audit Activity Checklist

Lucy Walker Recruitment (LWR) is a successful recruitment organisation of 24 years standing. Founded in 1992 by an ambitious and driven 22 year called Lucy Walker with a telephone, desk a copy of the yellow pages and a drive to succeed.

Ice Recruitment is a small boutique IT recruitment company who are a specialist recruitment partner for the IT channel. They work exclusively partnering with VARS, LARS, IT Resellers, Distributors, Vendors, Specialist niche resellers and software & services businesses.

GSR2R are a recruitment to recruitment company based in London. Historically their growth had been organic. In 2011 Cheryl Wing became the main director with a personal goal of 'pulling' GSR2R into the twentieth century.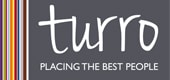 Turro specialise in providing recruitment services to the health and social care sector, with a focus on filing management and senior positions within the sector. Andrew Brindley, the MD has extensive experience in providing high-quality recruitment services.
Got big plans? We've got you covered.