Podcast: Play in new window | Download
Subscribe: Apple Podcasts | Android | RSS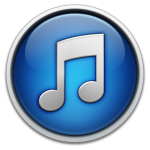 Last Saturday we went to our village hall to an event- it was a band.
In fact, drum roll we are even on the village committee!
We live in a retirement village and when we 'officially' moved here we lowered the average age!
It is a gorgeous place north of Manchester and on the edge of the lake district. Last year we were encouraged to join the village committee.
The average age is 72 and I think they needed a few people who are a little younger; people keep leaving the committee for reasons beyond their control…. I think you might catch my drift?
I digress.
Anyway, it was an amazing night and the band in question are an ABBA tribute quartet. …….and they are excellent.
Check out the videos on the Super Fast Facebook page.
What made them so good Denise, I hear you ask………?
Well, several things and as I reflected on this yesterday there are lessons for all of us as service providers on how to excel…………………
Be good at what you do
Easier said than done when it comes to singing ABBA, did you know that their songs are some of the most challenging to sing? Agnetha and Frieda are/were both operatic singers.
However, Swede Dreamz (great name for a tribute band that also doesn't create any branding issues!) have even met the original four! On top of this, they take their craft very seriously and practice, practice and more practice.
Do you ensure you are excellent at recruiting and marketing and sales?? Do you have a learning mindset? Because if you don't you won't achieve the results you want for your candidates and clients and consequently your business won't grow.
Know your audience
ABBA fans love the music and all the favourites songs; not the obscure tunes. Their set was brilliantly structured with slow tunes first, lots of encouragement to wave our arms in the air; which of course encourages more of us to do it and before you know where you are everyone is waving their arms and generally having a good time.
At half time, we have a pie and peas supper J …. Yes, and alcohol is available.
By the second half, everyone is warmed up in more ways than one and ABBA #swededreamz now announce that they are going to do a dance set.
Perfect timing, isn't it?
We all know how quiet it is on the dance floor until people warm up!
Considering the average age I am surprised we didn't have a stream of ambulances from Westmoreland general as some serious moves were going on!
Here is something else. We live in a rural community with an older population. There is a culture of village hall events of a certain age…. think niche.
It all comes down to knowing your market and what they want.
Tell me how well do you know your candidates and clients? Are you able to give them what they want in a consistent way?
Important
As an ambitious recruitment organisation, THE marketing strategy to master is email marketing. It will consistently deliver both candidates and clients.