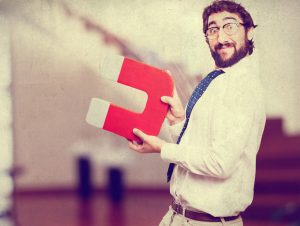 A quick post today related to an 'easy win' strategy to get the motors firing at the start of the year. Lead generation is the lifeblood of any recruitment business. It does not matter if you are a start-up, an established SME, or a larger recruiting organisation with a million pound or dollar plus turnover.
A key fundamental of business growth is having a number of lead generation strategies that are consistently used. One of the main differences in a larger organisation is that they often have their lead generation process firmly established.
Small recruitment organisations don't.
I am sure we have all been in the place where a flood of work lands on our doorstep and we then start to deliver our recruiting service. Next thing you know there is not a lot in the pipeline and the whole process starts again because we have not put our system in place.
Here is the easiest place to start.
Your Current Customer Network is Your Networth
This is not about 'selling' life insurance to your relatives and friends. This is about talking to your current client and candidate network about your recruiting offer, especially if you haven't for some time.
How can you make this happen in your business? Here are a few quick ideas for you to add into your action plan.
Make a list of your: Features, Advantages and Benefits… HINT: People buy results… what something does for them
Make a list of all your current clients and the most recent candidates you placed.
Pick up the phone and speak to them. (It's a great time of year to do this)
Ask them for a referral.
Do it consistently by creating a process around it.
Best wishes
Denise
Important
As an ambitious recruitment organisation, THE marketing strategy to master is email marketing. It will consistently deliver both candidates and clients.
In a special complimentary training Webinar,  we give you the template for writing emails we use for our clients and the exact 4 campaigns that are working now.
You can register here.