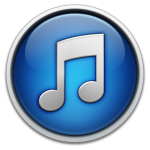 Podcast: Play in new window | Download
Subscribe: Apple Podcasts | Android | RSS
Transcription:
(This is a direct transcription please excuse any typing mistakes.)
Now today I'm feeling quite chipper and one of the reasons is that we have managed to get tickets to a village event to go and see Simon and Garfunkel.
Obviously not the real Simon and Garfunkel. However, it is still Simon and Garfunkel music and it is a great metaphor for how to use lead generation and particularly a couple of aspects that many people don't utilise to the full.
So Simon and Garfunkel – let me explain this to you first of all and that link between lead generation and a tribute band.
Well, not so tenuous actually because lead generation is all about bringing people into your business whether you are selling a product, a candidate or selling an event or whatever that might be. It is how you capture and connect with your market and how you are pulling your market towards you.
For those of that may be new here to Super Fast Recruitment we live and work and practice up here in the Lake District in the UK and for any of  you who have been here, you know it is a beautiful place but it gets slightly desolate in winter.
It gets very cold and it gets very dark and there is not an awful lot going on. It's not like being in London! There is never a fight at the bar trying to get served at our local pub because there is hardly anybody in it especially in winter!
What often happens in our village is we have a little village hall that takes, I think about 90 people. Not a huge place however, we all get very excited wondering what events are going to be happening as we move towards the winter. I was particularly  excited when I saw advertised literally just a few weeks ago a new event and that was Simon and Garfunkel appearing at out village hall.
The village committee put the adverts in really good places where they know that their market is going to be. I'll let you in on a secret.
This village is a bit of a retirement village; though we aren't.
It is on the outskirts of the Lake District but many people from the north of England come and retire here because it is a stunning place.
So the average age is a little bit older and Simon and Garfunkel will really appeal to that age group, me as well, because when they were very popular in the mid to late 70s. [Hint provide what your target audience wants]
The village committee advertised in two main places.
In the village post office and shop where everybody goes
2 very key telegraph poles in the village where people who are retired walk past with their dog.
It is a guarantee that if you put something on these telegraph pole that people are going to look at it and you've got that captured market.
So the event is sold out. It literally sold out after about 7 days. Why does it sell out? I think I have already said that up here there's not a lot to do. If you can provide something that meets the need of the people in this village, and people in this village often like music, they also like a few drinks and they like hot pot suppers, then your marketing will go down really well.
So what are the key things here to take away?
Know What Your Market Wants
You will see lots of information on our website about knowing your avatar and being able to speak to your avatar. We always say to people, if they are struggling with lead generation, one of the things to always go back to look at – Have I actually got my avatar correct? Do I really know enough about my avatar? Well, obviously our village committee do.
It is a sell out because they have appealed to what the market actually wants up here. It is the same age group. They do like to go out and have a good time and they like it to be local because they like to be home earlier. It is very easy just to walk down to the village hall and go and listen to a band or whatever.
It is also a very good price not that you should ever sell on price but to be able to see a tribute band ant £15 with a hotpot supper is really good. It has appeal to that cost effective element that some people may have.
Advertise Where They Hang Out
It is about knowing your market. It is about advertising your event where it's is going to get seen. There is no need to go around and push flyers through people's doors here. It is easier to put your sticker up at the local telegraph pole or at the local village shop where you know people are going to come and see.
It is a local version of multi-channel marketing. This is a fun example but just think about you and your recruitment business and specifically what you are doing to attract candidates, talent and clients because that is how you will fuel the growth of your recruitment business.
Do you know enough about what's going on in the mind of your market? Are you connecting with people in the right places? Don't think you can't sell on social because you really can. How are you approaching your strategy around LinkedIn? Around Facebook? Around Twitter? All of these are important things that you need to consider.
This is Denise with a tale of Simon and Garfunkel. We should have an outro tune here unfortunately we will be contravening some copyright things if we did. This is Denise from Super fast Recruitment saying bye for now.
P.S. Need help with marketing your recruitment business? Get in touch here. Contact us.
This podcast was hosted by Denise Oyston. Follow us on Google+
Important
To accelerate your marketing at speed, you need to know your starting point and be clear on what good marketing looks like.
That is why we have designed a complimentary Marketing Audit Checklist that you can download here.
As an ambitious recruitment organisation, THE marketing strategy to master is email marketing. It will consistently deliver both candidates and clients.
In a special complimentary training Webinar,  we give you the template for writing emails we use for our clients and the exact 4 campaigns that are working now.
You can register here.