Twenty-eight years ago, with a mortgage, a mere £37.00 in her pocket and a 3-month-old baby in tow, Dawn Bannister took a chance on a dream and started KSB Recruitment.
From its humble beginnings in a cramped office in the centre of Birmingham, MD Dawn Bannister and KSB Recruitment have grown and evolved to become one of the leading hospitality and catering recruitment specialists in the Midlands.
Offering a tailored service to the needs of each client, KSB has a varied and distinguished list of clients including the West Midlands Police, Barclaycard, Tesco, Sainsburys, Mercedes AMG and Marriot.
In addition to having first supplier status with two major, government-sanctioned catering companies – one in the UK, one in the States – they now also have first supplier status with one of the leading Formula 1 teams.
How Did You Discover Superfast Recruitment?
I saw a number of features on LinkedIn, Facebook, little podcasts all over the Internet and I'd heard your name through various other sources as well; that you'd done some work for people and that work had been really successful.
I was curious.
What Made You Decide to Work with Superfast Recruitment?
At the time, I'd just come back into the business, having had a lengthy period out, and there was no structured plan for growth. There was just nothing.

There was no "Where are we going to get new clients from going forward?" "How are we going to attract candidates?" "What's our market?"

There was just absolutely no direction at all within the business.

I took another programme which outlined the importance of having a structure and a plan, but I had no idea of where to find that. And that's why the contact with yourself came about.
What Made You Continue to Work with Superfast Recruitment?
I just totally bought into our conversation on the phone.

We went through a series of questions where you really dug deep into where my business was at that moment in time, what my values and beliefs were and what I wanted, which I believe really aligned with what your company do anyway.

I think there was a lot of synergy there.

The rapport that we struck up was just fantastic from the outset, and you gleaned so much from me, and I thought, yeah, I could really work with these people.
The Benefits of Working with Superfast Recruitment?
The support that I've had from my business.

So, you go to other marketing companies, and they say, "This is what you need, off you go".

Whereas Superfast understand the recruitment industry – you provide us with the templates, you provide the lead magnets, explain what we actually have to do with these lead magnets. It's a step by step. It's almost like an idiot's guide to recruitment marketing.

It's fantastic!

It's exactly what we need, and you give us as much or as little as we want. So, if we want lots of support, you're there. If we only want a little bit of input, then you will give that little bit of input. So there's no overkill on it at all. It's just as little or as much as we need.
How has Superfast Helped You Reach Your Goals?
I think it's helped streamline the processes within our business, which has been really important.

And in terms of the website and the lead magnets – again, I go on about the lead magnets because I love them, and the blogs – we've even got blogs on our website now.

I understand the significance of having all this information out there and about brand awareness and how that realigns back into our business, per se. So, I think it's helped with our growth, because we've really identified and nailed our avatar client, and that has ensured our avatar clients are starting to come to us.

Superfast has also helped with sales increases over the past 12 months. In that timeframe, we've seen a significant increase in the number of vacancies that we're getting coming through and the vacancies that convert.
What is an Example of How Superfast Recruitment Went the Extra Mile for You?
The tailored approach would be number one for me.

I will approach Superfast and say, "Look, this is where I'm struggling." I know there are lots of advisers out there who are cheap, but Superfast know our business and know the recruitment industry, and I would rather pay that little bit more; you understand and identify what my need is.

We've pulled it all together, and we've come up with a plan for the next six months, which I'm really, really excited by.

The lead magnets are great too. You put me in touch with the right person to have that content turned into a brochure, so now we can use it when we go out on client visits. So, there's a big, big aspect of a tailored approach as well as the standard stuff that you do.

And it's also about the monthly content that you provide. There's no way I would be able to articulate the content, really! We've got some fantastic templates and blogs, and they're right on point. They talk about issues that are here and now and what's going on in the current trends, the current market. They really hit home.

The blogs are on our website. They go out to candidates; they go out to clients. We're on the ball in terms of our clients because of the content that you're supplying to us. So, it's right on point.
"The rapport that we struck up was just fantastic from the outset, and they gleaned so much from me, and I thought, yeah, I could really work with these people."
Download Your Marketing Audit Activity Checklist

Lucy Walker Recruitment (LWR) is a successful recruitment organisation of 24 years standing. Founded in 1992 by an ambitious and driven 22 year called Lucy Walker with a telephone, desk a copy of the yellow pages and a drive to succeed.

Ice Recruitment is a small boutique IT recruitment company who are a specialist recruitment partner for the IT channel. They work exclusively partnering with VARS, LARS, IT Resellers, Distributors, Vendors, Specialist niche resellers and software & services businesses.

GSR2R are a recruitment to recruitment company based in London. Historically their growth had been organic. In 2011 Cheryl Wing became the main director with a personal goal of 'pulling' GSR2R into the twentieth century.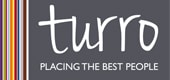 Turro specialise in providing recruitment services to the health and social care sector, with a focus on filing management and senior positions within the sector. Andrew Brindley, the MD has extensive experience in providing high-quality recruitment services.