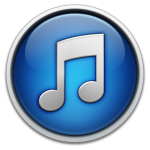 Podcast: Play in new window | Download
Subscribe: RSS

Transcription:
(Prefer to read? Here is the transcription. Please excuse any typos.)
The most common question I've been asked in the last few weeks around marketing activities is "Does direct mail work in such an online driven world?" The simple answer is "yes" and that is what this week's recruitment marketing update is going to cover.
Hi! I'm Sharon from Superfast Recruitment and today's conversation then is about direct mail. Yes it does work provided that you adhere to some simple principles. Five of them I want to share with you today.
The first one and the most important one because it really will influence the results that you'll get is you need to use direct mail to a warm target list. What I mean by that is you need to be sending direct mail to people who have already done business with you. Now that can be clients, that can be candidates, also it could include people who you are currently in conversation with so they are familiar. They are in contact with you, they are engaged with you and that's the most important thing.
Now what often happens is people will invest a lot of money in glossy direct mails, send them out and it's to a cold list. Now when you do that the response rate can be as little as .05% if not even less. Now by focusing on direct mailing people who are familiar with you, who have already done business with you and bought from you, you can increase that response rate tenfold. So direct mail – send it to a warm target list.
The second thing to remember is consistency. Often people will send out a direct mail and it's like a one off. They get a low response because it's often to a cold list and then they wonder why it's not worst they write it off.
The key thing to remember is it's about consistency. People want to know that they are in a relationship with you so even if you direct mail people once a quarter then at least there's some consistency there.
Now interestingly, on Saturday morning this dropped in my letter box. Now it's from a company that I buy skin care products from and it's great because they email me every single week, usually on a Friday and then once a month that envelope lands on my doormat. And you know there's a consistency there because I sometimes find myself if I'm needing to order products, I may be looking out for it. So it's interesting isn't it how it's caught my attention and that's what you need to do with your direct mail.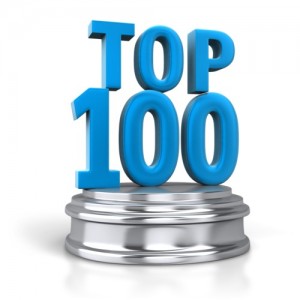 Now the third point is about the volume and testing. So often people send out huge numbers of direct-mail and I've already mentioned the most important thing here is to test. Test it on a small sample. Even if you just send out a hundred to your top 100 clients let's say.
See what kind of response you can get and based on that then increase the numbers. It's always got to be though to a warm list. So please do test, test to measure, it's one of the key things we talk about in marketing.
The fourth point is about simplicity. I showed you this envelope. You know it's in a nice A5 coloured envelope. It catches my attention and it stands out amongst all the white business envelopes that we often get.
So you can keep it simple and you don't have to send out big glossy brochures. Because we get so few direct mails today in comparison maybe to many years ago, we do actually, this is a good day to show this, we are missing reading letters.
So you can use A4 paper again, maybe use coloured paper that goes with the envelope, something related to your branding so it stands out. A simple letter, it can be as effective.
I think the final point to remember as well is always include a call to action. We are not investing in direct mail, either in the printing of it or sending out just for the good of our health are we? We want a return on that investment so always include a call to action – what do you want someone to do as a result of reading that letter that you've sent them.
So in summary then – Five things to remember:
Always send direct mail to a warm list;
Make sure you are consistent with your mailing and you do it regularly;
Make sure that you test it on a small sample first;
Simplicity, use coloured envelopes, make it standout; and
Always include a call to action
So good luck with your direct mail! I'm Sharon from Superfast Recruitment with a recruitment marketing update.