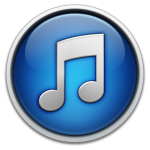 Podcast: Play in new window | Download
Subscribe: Apple Podcasts | Android | RSS
Let's talk about something interesting today. Whenever we talk to potential new clients, depending on where they are in their business life cycle, we often ask, "What are you doing with your current contacts and your current clients?"
The response is often an embarrassed…."Well, I'm not really doing anything."
So that's the subject of today's podcast.
1. Plan it in the diary.
Let's think about the different things that you can do. The first part, which is so logical that sometimes people forget it is to make sure that you have, or your consultants as a matter of course, have things highlighted in the diary about keeping in contact with key clients always, on a regular and consistent basis.
I'm a great fan of Grant Cardone, who's a bit of a maniac, but I really do like him. He always says that your diary shouldn't have any white space in it. Now, I won't necessarily agree totally with that; I think we need some thinking time.
However, I know that if things aren't in my diary, I will forget. I'm a busy business owner. I've got lots of, projects on the go. So, I know that it is important to get things planned otherwise it won't happen.
Because I'll tell you what, if you aren't schmoozing them, then one of your competitors will be. So that's number one.
2. Private client only email list in your email client/autoresponder
Number two, and I recommend this to all our clients is to have a private email list of your clients that you can communicate with. Especially if you put a special introduction in the title of the email like, "Client only email." People love to feel special, and they'll open that.
It's about sharing maybe some special content with them or something like that.
3. Connect on social media and not only LinkedIn!
Connect with them on social media. Naturally, you want to relate to them on Twitter and on LinkedIn. But also, what about connecting with them on Facebook? Because their evidence to say that if your private message people on Facebook, your content is much more likely to appear in their feed.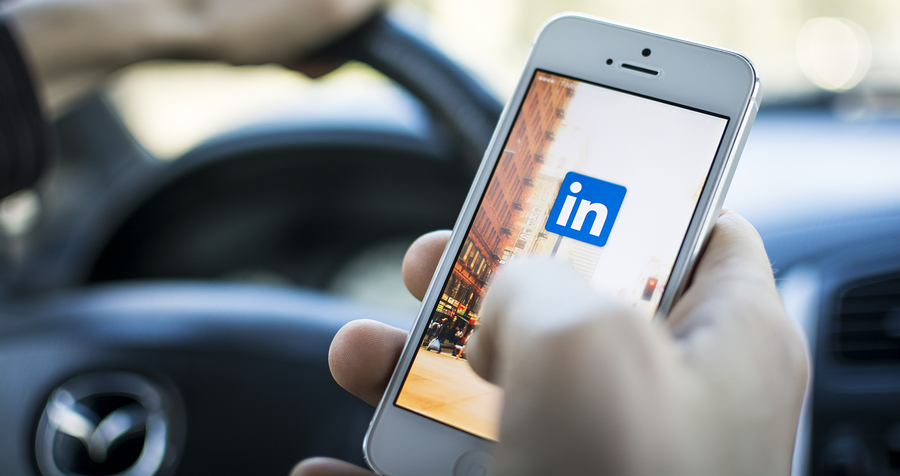 Now, this isn't about spamming people, but it's about having a connection with them as well. And it can also help you in multiple other ways when it comes to Facebook advertising which I think might be the subject for another podcast. So, it's about connecting with people on social media and private messaging with them. That's number three.
4. Share great content with them
The other thing that is important is to share content with them. I sent a note to one of our clients today which is a potential new lead for them. It's a company on a local news site that is opening a new manufacturing plant.
We work with recruiters. We're always keeping our eye out for our clients if we see something that we think might be of use. It's thinking about so, okay, if that's the case for us, what might be the case for you? What could you send to one of your clients that might be useful? We all find great content online, don't we? We think, "Oh, that's great." And if you send it to our clients, they will appreciate it.
5. Share the love by tweeting and sharing their content
Now, the next thing is how about sharing and tweeting their content out and around; they will notice it.
I know I always notice if someone shares content. It's about getting on the radar, so then your client is going to think well of you.
Similarly, comment on their posts. So that's a thing to do to. If they've got a blog post, go and make a comment. If they've shared a link to a LinkedIn Pulse post, go and make a comment on there.
All of that really gets you in a position where they see you everywhere 'supporting' their own marketing
That way when you get in contact or pick up the phone they are more likely to be open to increasing giving you more placements to work on. You are then embedded as part of their culture. You're a real partner with them.
6. Send them a gift
How about sending them a gift? I know obviously, there's the bribery law and all sorts of stuff like that. But sometimes even if it's a great book from Amazon.
If you know what your clients are into, what they would value, then it's like, "Hey, I was thinking about you, and I was thinking about this particular challenge that a lot of …" Let's just say, "manufacturing companies are having now. I thought this might be of interest" and you send them a book. It's going to cost maybe £10 or less.
Think about the difference that would make when somebody receives a gift that has been, thought through.
Of course, you can send them cupcakes and various other things, but sometimes something a little bit different, a little bit subtler seems to have a different meaning for people as well.
7. Make them a great offer.
The other thing is to make them an offer. Let's say, John's one of your clients, "John, I know that you've been considering recruiting for a new sales resource. You've been thinking about filling this role perhaps next quarter.
However, this person has literally sent us their CV. I wondered if it's worth a quick conversation.
Summary
Fact's keep in touch marketing works.
Make sure they get in your content. Make sure you're talking to them on a regular basis because as human beings, we all love to help other human beings generally, particularly if we have a good relationship with them.
As human beings, we are 'wired' to help one another. It's the same thing, I think, that comes up to people when they're your clients. If someone can refer you to somebody else, then ask them. Say, "I wondered, do you know anyone that might be looking to recruit now that you think our service would be a good fit for?
I bet your bottom dollar and my bottom dollar that they will try and find somebody to refer you to.
Important
As an ambitious recruitment organisation, THE marketing strategy to master is email marketing. It will consistently deliver both candidates and clients.
In a special complimentary training Webinar,  we give you the template for writing emails we use for our clients and the exact 4 campaigns that are working now.
You can register here.