Harris Burns is a specialist recruitment business with strong knowledge and understanding of the Public and Not for Profit Sector. 
The company has a reputation for extensive knowledge of the market, impressive networks, and the ability to provide a wide variety of recruitment solutions to clients and candidates alike.
Heather Clarke, MD, is a Public and Not-for-Profit Sector specialist with extensive experience delivering permanent executive appointments on a national basis.  She recruits for Board, Senior Management and Specialist Finance positions. 
Having exclusively recruited for the Public Sector since 2000, Heather has a deep understanding of diversity and a wealth of experience of delivering advertised search processes with particular strength in leading multi-vacancy campaigns.  
She is an experienced Account Manager ensuring quality delivery, innovation and retention of several large accounts.
How Did I Discover Superfast Recruitment?
I saw some LinkedIn content; I think it was a download that attracted me because it absolutely spoke to me and what I was doing at the time.
I'm an established but small recruitment agency, but I don't have a dedicated marketing department, so I knew that there was something there that I didn't know.
What Made Me Decide To Work With Superfast Recruitment?
I did attended a webinar and what I found was the messaging was so relevant to me.
The way it was delivered, it felt like Sharon and Denise were talking specifically to me and the challenges that I was facing.
And that impressed me, because I thought, 'Well if they understand me and actually can talk to me, they'll help me deliver marketing content to my clients that talks to them too.'
What Made You Continue To Work With Superfast Recruitment?
I had my first strategy shaping call with Sharon and the questions she asked me were really educational; things I'd never heard of or thought about, and it was so relevant and interesting.
And again, it showed the fact that she understood me because she was seeking to help me understand my clients; what they were looking for, and what solution I was providing.
I've worked with Superfast coming up for two years now, and I've increased the number of services that I take because of that very initial interaction, where we looked at who my clients were, how to attract them and how to improve my website.
I took those steps, and it's been very much at my pace. Superfast is very responsive, very engaging; every time I've made a step and increased my knowledge and capability, I've become more aware of what that next step might be.
So, while I thought, initially, I'd join up for 12 months, by the time I was nine months in there was no way I was giving up at 12 months because I knew that there was more to come.
The Benefits of Working With Superfast Recruitment?
Part of the benefit for me, both in the Superfast Circle and working with Sharon and Denise, is the network of other business owners who are looking to do what I want to do too. 

They're not in competition with me, and we are mutually supportive and engaging, working together and learning and sharing from each other. Because as an MD of a recruitment business, it's quite lonely at the top, so I really value having that interaction with other professionals.

I've taken big steps forward: first I joined the Circle, and now Superfast run my social media for me and write content and blogs – we're talking about other things too.

They've introduced me to their network of other professionals. So, I now have graphic artists; I have somebody who does something extremely exciting with Google ads! So, it's been an exciting process, and I still feel that there's loads that they can support me with.

There is an immense amount I am learning; none of this stays the same. And I genuinely think it's an excellent investment.
How has Superfast Helped You Reach Your Goals?
I had some ambitious goals when I started, and I've reached them at my two- and a-bit year mark rather than my five-year mark.

We look a lot bigger than we are. People see us; we are really visible. Harris Burns, as a brand now looks very established, very credible. It's out there in the ether in the market. I get feedback from people I have not personally interacted with, who know who we are and what we do.

And I wouldn't be in that position today if I hadn't worked with Superfast.
How Does Superfast Align with the Values That Drive Your Business?
Personally, my ethos is to be really good quality, deliver robust customer service, be very responsive, and really engage.
A lot of my clients have worked with me personally for 18 to 20 years. They almost become friends.

And I would say that that's my relationship with Superfast. Not just Denise and Sharon, but the rest of the team that back them up.

My company's values are all about quality, professionalism, responsiveness and nailing the delivery of results, and Superfast absolutely deliver.
What is an Example of How Superfast Recruitment Went the Extra Mile for You?
I've had constant interaction with Superfast.

And when I've had an absolute problem, I've had some amazing responses. What I would say is, when you need advice, there are weekly calls; there is group interaction.

Also, I absolutely love the six-monthly get-togethers.

So, I think it's at the individual's pace and in their own way, and what I'm doing absolutely works for Harris Burns.
Final Words About Denise and Sharon and The Superfast Team
"Since engaging Superfast Recruitment to manage our social media, the traffic to our website has increased by 200% with a level of consistency that we've not achieved before. The shares are written in such accessible language with thoughtful variety that the approval process takes minutes every fortnight. I am delighted and wouldn't hesitate to recommend Superfast."
Download Your Marketing Audit Activity Checklist

Lucy Walker Recruitment (LWR) is a successful recruitment organisation of 24 years standing. Founded in 1992 by an ambitious and driven 22 year called Lucy Walker with a telephone, desk a copy of the yellow pages and a drive to succeed.

Ice Recruitment is a small boutique IT recruitment company who are a specialist recruitment partner for the IT channel. They work exclusively partnering with VARS, LARS, IT Resellers, Distributors, Vendors, Specialist niche resellers and software & services businesses.

GSR2R are a recruitment to recruitment company based in London. Historically their growth had been organic. In 2011 Cheryl Wing became the main director with a personal goal of 'pulling' GSR2R into the twentieth century.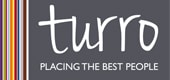 Turro specialise in providing recruitment services to the health and social care sector, with a focus on filing management and senior positions within the sector. Andrew Brindley, the MD has extensive experience in providing high-quality recruitment services.
Got big plans? We've got you covered.