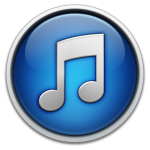 Podcast: Play in new window | Download
Subscribe: Apple Podcasts | Android | RSS
Transcription:
(This is a direct transcription, please excuse any typing mistakes.)
The question is can you tell anything different? I am hoping so! It's a new microphone that I am using. My poor Samsung finally bit the dust a few days ago. I decided to buy an amazing microphone and therein lies a story that I think profiles today's podcast really well. It's around systems but it is also about this concept of supply and delivery and speed and fastest finger first so let's get into it.
Hi there listeners! This is Denise from Super Fast Recruitment and yes I am very excited to be communicating with you using my new podcasting microphone on its boom arm and I am feeling very swish. I've been thinking about getting one for a while and moving into the new office we decided to purchase a new podcasting kit, and I think that my poor Samsung must have heard that because she gave up the ghost a few days ago and therefore I am now talking to you on Rode Podcaster.
My buying decision
As I do with many purchases my first thing was to head over to Amazon, then search for the Rode Podcaster and look at all the various options that were available. As I am a regular (too regular!) purchaser on Amazon, we have Amazon prime and I went along and had a look for the Rode Podcaster, the boom arm and the pop shield and all the things that we needed.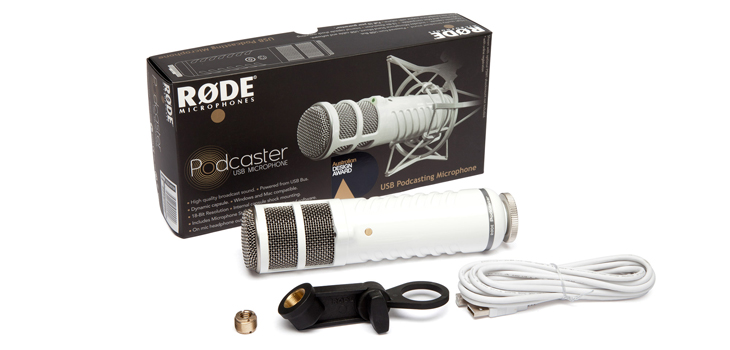 Unfortunately, they could not actually deliver the microphone when I wanted it. Well, they were very vague and vague isn't good, is it?
Amazon was talking about delivering it in 2 weeks' time (approximate delivery between the 10 and 24th) which wasn't what I wanted.
What did I do? I went somewhere else and that is a classic human behaviour based around what is important to us; that is speed, speed of response and speed of delivery and reply.
A shout out to Andertons down in Guildford. Wonderful service. This is really interesting; they delivered my microphone when they said they would. I wasn't going to get it next day delivery but I got it within 2 to 3 days and they even had an email drop into my inbox to say that Dillan would be delivering the microphone in between 1:00 and 2:00 to our office.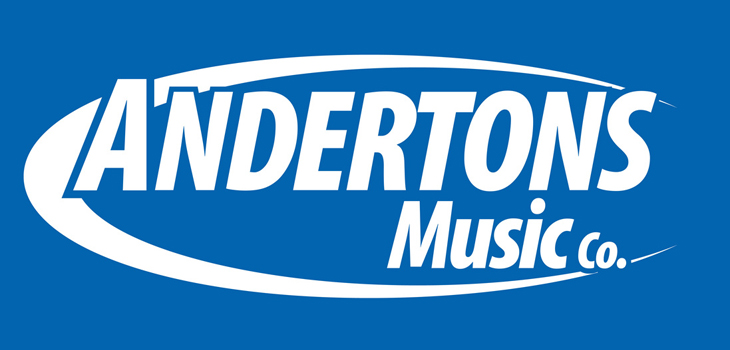 So how amazing is that especially considering that Amazon made a little bit of a **&&%!" up and did not arrive with the boom arm that they should have done at the right time? I appreciate that we can all get things wrong and there were a few things that went wrong with this order that I won't bore you with now.
The data about speed of response
Let me get into what this is all about. A recent study by ReachLocal looked at the power of online marketing specifically within the SME sector.
One of the things that came out of this study, which was also confirmed by Harvard Business Review by the way, is that 31% – 35% of email or website inquiries are responded to in less than an hour.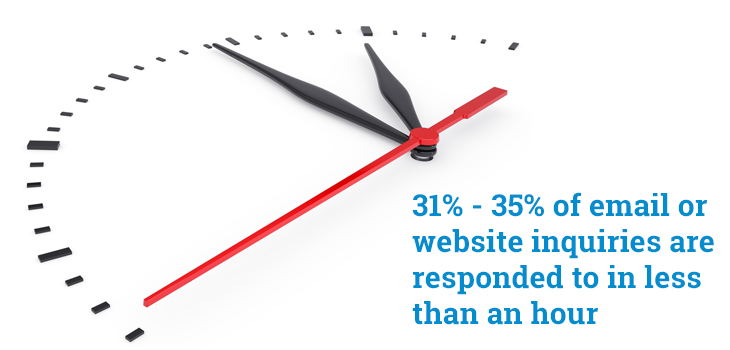 Logically that means that 65% – 69% take much longer to be responded to. Which could potentially cost small businesses dearly by losing potential customers; as humans, we hate to wait. Obviously in the case of recruitment organisations, potential candidates and clients.
I don't know what process you have in place? A lot of the recruitment companies that we talk to are efficient and they are great at getting back to people, but if this is something you are not sure about where you stand, it really is well worth implementing. We've talked about emotional drivers and what is important to us as human beings. Speed of response-doing things quickly is a key driver. Most of us, at one time or another, have paid a premium price for something because we could get it sooner rather than later; haven't we?
As I talked about Harvard Business Review a little earlier in the podcast, they also revealed that 50% of customers choose to do business with the company that responds to them first.
In my case, I just shared our recent example related to buying a microphone.
I also bought a fridge freezer a couple of weeks ago and we went to AOL online because they could deliver it in 24 hours. So that speed element is really important.
I know we are talking about e-commerce here but when it comes to service provision, if you can be really responsive to your clients and candidates it could really help you differentiate your offer.
Maybe you have a call back facility put on your website that we guarantee that one of your people will get back to enquiries within 20 minutes.
This would be a really compelling value proposition. A lot of recruiters probably don't necessarily do that. Here's something for you to consider then. If you really want to up-level your service, think about your speed of response to both clients and candidates.
Even if you have some form of nicely worded automated emails – "Someone will get back to you within 2 to 3 hours." Then you actually make an effort to do that. I think you will be astounded how many more candidates you might be able to pull onto your database and also how many clients as well would love that speed of response from you.
This is Denise from Super Fast Recruitment talking about fastest finger first and loving her new Rode microphone. We'll see you next time!
P.S. Need help with marketing your recruitment business? Get in touch here. Contact us.
This podcast was hosted by Denise Oyston. Follow us on Google+
Important
To accelerate your marketing at speed, you need to know your starting point and be clear on what good marketing looks like.
That is why we have designed a complimentary Marketing Audit Checklist that you can download here.
As an ambitious recruitment organisation, THE marketing strategy to master is email marketing. It will consistently deliver both candidates and clients.
In a special complimentary training Webinar,  we give you the template for writing emails we use for our clients and the exact 4 campaigns that are working now.
You can register here.