Centredexcellence
is one of the market-leading providers of performance development, training and coaching for Recruitment Business Owners, Managers, and Team Leaders.
The programmes and coaching delivered by Nicky Coffin and Katy Green and the Centredexcellence team help recruitment and staffing organisations increase results by up to 250%.
We are delighted to say we have had the honour of working with these guys for nearly ten years.
We asked Nicky to share her experience of working with us over the years and why she also recommends us to her clients.
How Did I Discover Superfast Recruitment?
I feel that we were always destined to work together, and I can honestly say that Sharon and Denise totally saved me from a potential total breakdown.
I had been very heavily let down by a supplier who was doing a lot of work for me at the time and who I paid a lot of money to, too.
They had totally messed up with a campaign I was about to run and left me in the lurch with a very urgent deadline to deal with.
My coach at the time was also working with Denise and Sharon, and she said, "I know a couple of ladies that could help you", and she put me in touch with the Superfast team. I remember having a tearful conversation with Sharon as I was waiting at Edinburgh Airport to fly down to London and it was like having two angels appearing into my world.
They literally sorted out a whole host of things as well as the problems that I was originally looking to solve myself.
At the time Teleseminars where the promotional tool of choice and I had a date planned which I needed to have a promotional campaign planned around.
As this was a new strategy to me at the time, I needed help in terms of being coached on how to deliver the seminar and how to get the emails, landing pages and follow-up to work; looking back I appreciate what a huge project this was.
The teleseminar involved interviewing a world-class trainer, and I needed to get people on that call.
So, we were pretty much launching our brand at that time, and Denise and Sharon sorted everything out for me.
What Made Me Decide To Work With Superfast Recruitment?
Their warmth and openness, the ability to go over and beyond what was expected; they're amazing listeners.
I literally felt like I'd been wrapped up and totally looked after and just really dealt with excellently.
I felt very special and the quality of the work that they have continued to deliver over the ten years almost that we'd been working together, is just fantastic.
What Made You Continue To Work With Superfast Recruitment?
I couldn't; I wouldn't ever choose to be without them. It's been absolutely phenomenal. What's influenced me to continue with the relationship? Continual top-level delivery that really has been superb quality consistently, and not just good quality but the content they've designed for us, the strategies, the techniques, the coaching, the handholding…
The ROI of what I've invested has paid back a million-fold.
So much so that we've recommended them to our clients for years and years and our clients continue to work with them too.
So, I think that is really a testament to what the guys do because, why would I want to move anywhere else bearing in mind I get such great results and have such a great relationship with both Denise and Sharon.
The Benefits of Working With Superfast Recruitment?
So, they've been the greatest benefits I've received working with Superfast. Well, I trust both Denise and Sharon implicitly, they deliver on time and totally over-exceed my expectations.
If something's not quite right, it gets changed, but always coming up with new ideas, new ways of doing things, tweaking it.
We've evolved over the nine years we have all been working together, and they've always been at the forefront of their market, and just the stuff that they talked about makes sense and works.
How Has Superfast Helped You To Reach Your Goals Financially?
The work that Superfast do for me; it
saves me probably the equivalent of a week a month.  N
ot just that; I know if it were on my shoulders, it just wouldn't get done, and it wouldn't get done consistently.
Through Superfast we have a
consistent drip feed of really good quality information
and value-add that goes to our client base. We will have clients who come to us, and they might be reading our content for four or five years before they're ready or decide to engage with us.
That's basically what Sharon and Denise have done for us. As I said, the
ROI is just phenomenal,
and I couldn't do that without them.
What Is It Like To Work With Superfast Recruitment?
Really straightforward as they understand how our business works, they understand how running your own business works.
They are very open, very flexible, have a laugh; yeah, it's fantastic.
It makes me smile working with them. I regularly write in my gratitude diary how grateful I am to have them in my life.
How Does Superfast Align With The Values That Drive Your Business?
We are a heart centred business and integrity are absolutely key. Compassion, community and trust and making a difference are the values that we have.
I feel aligned with Sharon and Denise, and they really care about what they do, and they really go out of their way to make a difference, and that really sets them apart. But the quality of what they deliver is brilliant – like they really understand how business works. Yes, fantastic.
What is an Example Of How Superfast Recruitment Went The Extra Mile For You?
Well in honesty, too many occasions to mention.
The one that totally sticks in my mind is that first interaction. They literally picked up a big bag of poo that had been left from another company, and it was a massive amount of work, and they totally sorted that, but they went over and beyond that.
I remember Sharon coached me how to do the presentation too. Both Denise and Sharon really made sure that I was confident and capable to deliver the best level to my clients, and they have continued to do that for all the years I've worked with them.
Final Words About Denise and Sharon and The Superfast Team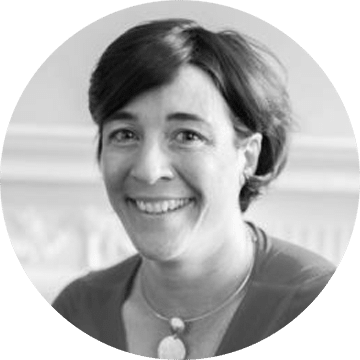 "Well, I do recommend you guys for our clients, because you're ace, you're brilliant, and I just know that my clients are going to get fantastic service and will be really, really well looked after and will get great quality.
It's my pleasure to recommend you. It reflects on us too as we want our clients to have value because you're so good. Yeah, I trust you, and I love you guys and just thank you for everything that you've always done for me. I love you both!"
Download Your Marketing Audit Activity Checklist

Lucy Walker Recruitment (LWR) is a successful recruitment organisation of 24 years standing. Founded in 1992 by an ambitious and driven 22 year called Lucy Walker with a telephone, desk a copy of the yellow pages and a drive to succeed.

Ice Recruitment is a small boutique IT recruitment company who are a specialist recruitment partner for the IT channel. They work exclusively partnering with VARS, LARS, IT Resellers, Distributors, Vendors, Specialist niche resellers and software & services businesses.

GSR2R are a recruitment to recruitment company based in London. Historically their growth had been organic. In 2011 Cheryl Wing became the main director with a personal goal of 'pulling' GSR2R into the twentieth century.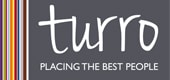 Turro specialise in providing recruitment services to the health and social care sector, with a focus on filing management and senior positions within the sector. Andrew Brindley, the MD has extensive experience in providing high-quality recruitment services.
Got big plans? We've got you covered.