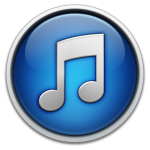 Podcast: Play in new window | Download
Subscribe: Apple Podcasts | Android | RSS
Transcription:
(This is a direct transcription please excuse any typing mistakes.)
Now you'll probably notice that on our Super Fast Recruitment website that I'm rather fond of podcasting. In fact you'll find that the majority, possibly 90% of all blog posts have a podcast that goes with them.
Many people say "Why do you do that? Is it really good for attracting leads?" And the answer is "Yes." That's the subject of today's podcast – about podcasting and how you as a recruiter stand out and attract more leads.
So welcome back to The Recruitment Marketing Podcast and Super Fast Recruitment and today's subject is – (drumroll) – podcasting and the value that it could potentially bring for you and your recruitment company when it comes to attracting candidates, clients and talent in today's marketplace.
Podcasting is a great way to position yourself as a recruiter of choice.
What are the benefits and why would you want to even consider podcasting in the first instance? The thing is podcasting will make you distinctive as a recruiter of choice because in a crowded marketplace and let's be quite frank about it, recruitment is becoming more crowded. I think there are 1400 recruitment companies that started last year according to APSCo and REC.
How are you going to stand out when in theory you are often very similar to other agencies? Well, one is be more distinctive. How many recruitment companies do you think have their own podcasting channel? Not very many. So it is much easier to stand out in your marketplace by doing that.
Now over the past few weeks we've been talking about different lead generation strategies and multi-channel marketing and  iTunes is a fantastic channel to be part of.
ITunes ranks very well on Google. If you google Super Fast Recruitment, myself or Sharon you will probably find that there will be a link that appears to The Recruitment Marketing Podcast because it is such a huge search engine and it puts you and your brand out into the world.
It is particularly relevant to recruiters that are ambitious.  If you're in a high growth organisation, you really want to do things differently and you want to stand out. It's a real positioning and authority tool. And here's something else that's fascinating – who is the typical audience that are downloading podcasts from iTunes to listen to? The data suggests it tends to be difficult to access people which could be your candidates or clients particularly if you are in certain sectors. I'm sure the penny is dropping for a number of you.
So if you are working, let's just say, in the financial sector at a higher level. If you are a search consultant, if you are working in any form of communications, if you are delivering on bigger roles or more technical senior roles then you are having a direct route into your market through having a podcast. What do we do on our podcast? We share tips and strategies. What could you do? You could do exactly the same. Not only that but you can also interview people.
How about interviewing some of your best clients?
How about interviewing some of your candidates?
How about interviewing specialists in your arena that you think your candidates and clients will be really interested to listen to?
The truth is people love to have a platform to promote themselves, and podcasting is definitely a platform. If you can say to somebody "Come along let's record you and let's get this podcast out into the market place."
In a previous blog post on podcasting we did talked about how straightforward it is to develop a podcasting channel.
We have mentioned quite recently that we will be running a new training program for recruiters around marketing their company and we are going to do a whole section on podcasting as well so you'll have the as my very good American friend of mine says, the soup to nuts on how to do podcasting.
So it's a real positioning tool. The reality is our last two clients came from podcasting because they listened to our podcast and they downloaded it.
They were listening to it and they got sort of quite into it because you'll notice there is a structure and a theme that goes through all our podcasts.
So is this something for you? Well, it may well be. It's much easier to do than you think. You will be ahead of the pack and it's a real differentiator for you in a market where you absolutely want to stand out.
This is Denise from Super Fast Recruitment podcasting today and saying bye for now!
P.S. Keen to know more? We can provide a full podcasting service for you. If you would like to have a quick conversation schedule a call with one of us by clicking the link here. Arrange a call.
This podcast was hosted by Denise Oyston. Follow us on Google+
Important
To accelerate your marketing at speed, you need to know your starting point and be clear on what good marketing looks like.
That is why we have designed a complimentary Marketing Audit Checklist that you can download here.
As an ambitious recruitment organisation, THE marketing strategy to master is email marketing. It will consistently deliver both candidates and clients.
In a special complimentary training Webinar,  we give you the template for writing emails we use for our clients and the exact 4 campaigns that are working now.
You can register here.