Podcast: Play in new window | Download
Subscribe: Apple Podcasts | Android | RSS
Marketing versus sales? It's a classic competitive battle; who is the best? Not surprising as many people in sales and marketing can get a bit deluded 😊
The truth?
Unless sales and marketing work together and you invest in both in your recruitment company; you ain't never going to do well.
I know I have worked in both disciplines for a long time (Sssssh it's a significant birthday this year though don't tell anyone!)
Here is the thing; marketing creates the demand and sales convert that into cash.
When you work in a competitive sector like recruitment, marketing can no longer be ignored.
In today's business world, there is a recruiting competitor around every corner and unless you are ready to do battle and position yourself as the brand to work with you won't scale the way you want to.
Competition
A while ago I created a series of videos for a marketing campaign of our own and shared the jaw-dropping data related to the growth in recruitment company numbers in the UK (it's similar across the globe).
Not surprisingly as the world moved out of a recession recruitment companies started to grow; in some countries doubling in numbers over the past 5 years.
More competition means you must stand out ….. let's explore this more.
Selling Is The Easy Part
Selling isn't about having the 'gift of the gab'; it's all about following a process, and the truth is with the correct system you can teach anyone to sell and with practice they can get pretty good at it… I know in my corporate life I taught a lot of people to sell!
A recruiter who understands the problems and issues of their market, both client and candidates and can communicate how your recruiting service will solve those problems can't help but sell.
The challenge is most sales people AKA your recruiters don't have the right leads. They are 'trying' to sell roles to unqualified candidates or talking to clients who aren't a fit and a match for you.
………… If You Are Selling To The Right People It All Becomes Easier
It's one of the reasons why in our 10-point milestone framework we focus on getting the messaging and ideal clients and candidates all boxed off. That way selling becomes so much easier.
Marketing Attracts The Right Candidates and Clients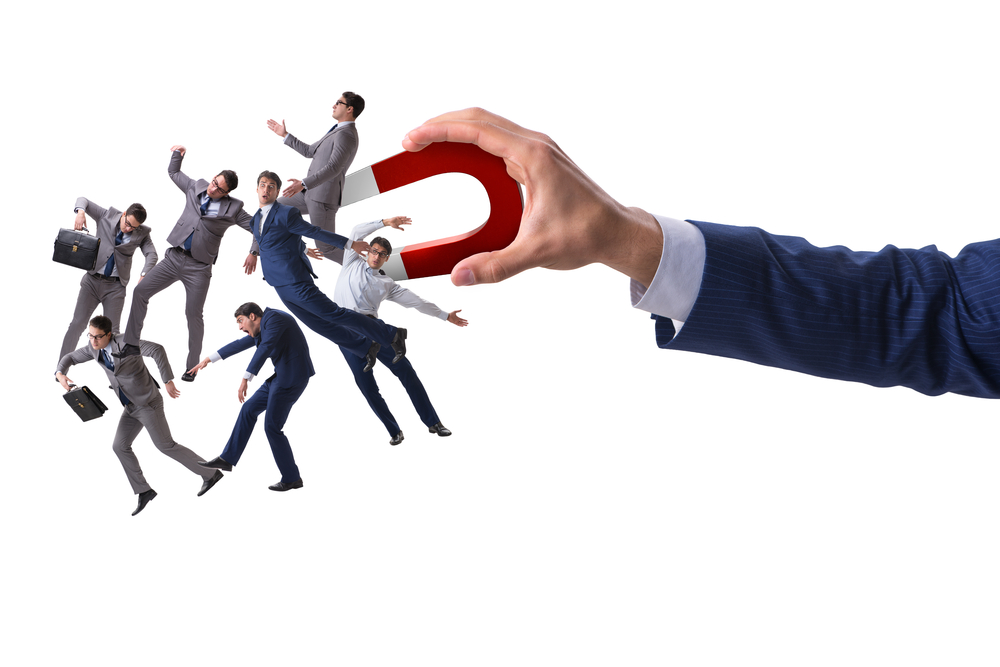 Getting your message created in a way that attracts your ideal client is the goal and it's easier than most people realise.
Have you ever been put off or attracted to an advert because it spoke to you? Yep me too. Imagine if your content had client attraction ability; well it can?
Want Help?
Would you like help to make sure that your marketing and sales become seamless? Then get in touch. Send us an email here.
P.S. We work with clients across the globe.