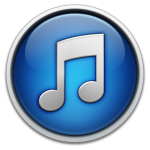 Podcast: Play in new window | Download
Subscribe: Apple Podcasts | Android | RSS
Transcription:
(This is a direct transcription please excuse any typing mistakes.)
So tell me, what do you do if your target market, that might be your client or your candidate, isn't hanging out on LinkedIn?
We know that LinkedIn is full of potential clients and candidates. However, that might not be the case in your particular market/sector.
This is Denise with a shorted podcast today to answer a couple of questions we have had around……
"So what do I do if my candidates and clients aren't on LinkedIn?"
When it comes to LinkedIn 4 out of 5 professionals in the UK have a LinkedIn profile.
That means that 1 out of 5 doesn't and potentially more, depending on your sector and the skill level you place candidates into; so what do you do? The logical step, is you meet your market where they are and start having a "conversation" with them there.
So if you've got candidates that you want to place, and you already have placed these particular level of candidates, get on the phone with them and do some of your own market research and find exactly where they are. My suspicion (informed by our own research) is, they are going to be in 1 of 3 places.
Google
They are definitely going to be searching on Google; because they will be looking for preferred recruitment companies like you.


You must make sure that you can connect with them in a way that reaches out to them on the first few pages of Google. One of the ways to do that is to make sure your site is optimized, that it is mobile-friendly and that you have got plenty of content that would appeal to your market and answers their burning questions.
Facebook
The second place they are going to be hanging out is Facebook. The current data states that 47% of the world's population is on Facebook.
I was on a train coming back from London recently and looking around the carriage, everybody was on their mobile phone and a lot of the time they are on social media. So you can potentially, find your clients on social media, particularly Facebook.
Most people have a Facebook account in the western world and people use it to some degree or another. This is where you could find your prospective candidates and a way to do that is through paying for adverts on Facebook where you can reach out and have your ad shown to them.
It is powerful and it is something we have suggested to a number of our clients. One particular client we were talking to in the last week has a market that is hanging out on a special interest page on Facebook that had something like 48,000 likes. Now you imagine if that recruitment company could target their adverts to that 48,000 people that are on that page. Hint: There is a way of doing that.
SMS
They are on their mobile phone so the other thing that you could consider doing is using an SMS text message where you can text people, get hold of them and send then regular updates. You could even have something on your website that says give us your mobile phone number and we will send you an SMS text when we have vacancies.
Summary
Make sure that your website is appealing. Remember it is the equivalent of your shop window.
Where your market; candidates, clients and talent can access you and start to engage with you and find you through the content that you write.
Have a look at Facebook. Carry out some research. Talk to some of your candidates and find out whether they use that as a medium. I think you'll be surprised that they actually do.
You can then start to carry out some Facebook advertising to get in front of them. You can do paid advertising on Google as well but Facebook could be something for you to consider.
And of course your mobile phone. What about SMS texting? Is that something you could use to access people?
A shout out for LinkedIn as well, something that I always say to people is you might find candidates on Facebook but then chances are, if you are short of clients, which some recruiters are, you would also want to make sure that you do have a footprint on LinkedIn because if a company director is looking out for you and your organisation and what you do, you still have to have a presence on LinkedIn.
P.S. We provide a number of content services for clients. Would you like to know more? Fill out our contact form here contact us.
This podcast was hosted by Denise Oyston. Follow us on Google+
Important
To accelerate your marketing at speed, you need to know your starting point and be clear on what good marketing looks like.
That is why we have designed a complimentary Marketing Audit Checklist that you can download here.
As an ambitious recruitment organisation, THE marketing strategy to master is email marketing. It will consistently deliver both candidates and clients.
In a special complimentary training Webinar,  we give you the template for writing emails we use for our clients and the exact 4 campaigns that are working now.
You can register here.