Podcast: Play in new window | Download
Subscribe: Apple Podcasts | Android | RSS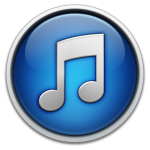 Podcast: Play in new window | Download
Subscribe: Apple Podcasts | Android | RSS
Show Notes
0.50- How do we use our minds to create results 1.22- Have a support team 1.40-Coaches and mentors give us the right path to follow 2.40-If you have a recognised gameplan that works stick to it 3.00-Fear is irrelevant- Fear has to be moved through 3.50-Keep the faith,dream,believe,visualise 4.00-Review the tools you use, your mind, body and support you have 4.34-Keep moving forward no matter what 4.44-Keep the goal, so the timelines change so what!
Important
As an ambitious recruitment organisation, THE marketing strategy to master is
email marketing.
 It will consistently deliver both candidates and clients. In a
special complimentary training Webinar
,  we give you the template for writing emails we use for our clients and the exact 4 campaigns that are working now.
You can register here.