Podcast: Play in new window | Download
Subscribe: Apple Podcasts | Android | RSS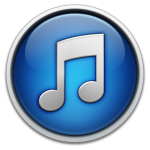 The law of familiarity? I am not going to get woo woo on you here, and it's a universal law that super successful salespeople understand.
Its origination was in Gestalt therapy, and its basic concept was around awareness and patterns.
The law of Familiarity: From Cold to Sold
When it comes to a high value purchase its highly unlikely that we buy something on the spot, having only had a brief conversation.
We engage and buy from people we know like and trust. That only happens as we become more 'aware' of them, their brand, their company.
Think about your last major purchase; see what I mean?
It's totally logical, and the patterns around familiarity before purchase are not going to change anytime soon.
The more familiar clients and candidates… let's be upfront and call them what they are #Prospects …. become about you the more likely they are to engage.
The law of Familiarity: The Upside of Engagement
This means they accept your LinkedIn connection request, open your emails, download your reports, join your webinar, answer the phone when you call and then ultimately chose you as the recruitment company to work with.
The law of familiarity is support by a ton of research too.
It can take 20-50 touches to engage someone who hasn't heard of you, yet only 1-10 to engage with an inbound lead or inactive candidate or client.
If your consultants struggle with their outbound lead generation lack of familiarity results in:
Candidates or clients not answering calls
Objections
The law of Familiarity: Is Easy to Achieve
The good news about the world we now live in is that small companies can compete; our online world has made sure of that.
Social media platforms are free to use; you can post content on your own website and become a publisher.
What about liking and sharing your prospects posts? Alternatively, comment on something they said or shared.
You can create a marketing funnel that is automated…. and the list goes on.
The law of Familiarity: A Precursor to Sales
Let's be honest I doubt many of your recruiters' rush into work on a Monday morning shouting "Give Me the Phone" … I can't wait to make 100 dials!
However, what if those calls your consultant makes had people at the other end who had heard about you…. Do you think their call to meeting ratio would improve?
I'll answer that for you; absolutely. We have a case study here to prove it too. Check out the first video on this page.
The law of Familiarity: Even More Benefits When They Say Yes
How many of you reading this have clients that have been working with you for years? Perhaps you go back to the same holiday destination year after year.
It's not only you by the way we all do it.
The law of Familiarity: Where Do You Start?
By taking action and having a plan.
If you have a team of consultants, you want to give them the best opportunity possible to be successful and make more placements.
As a start to work out where you are. Do an audit of your marketing. You can download our free checklist here.
Then look at the gaps…. then create a plan to plug them.
Develop a content marketing plan which includes, posts, emails, reports
Get active on social media add content and like and share
Be consistent
2019 will be an amazing year for many recruiters; follow this simple plan, and it will be you too.
Can We Help?
Here at Superfast, we have 10 year's experience helping our clients became familiar in their recruitment and staffing sector. If you would like our help book a quick call here.