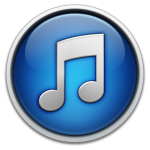 Podcast: Play in new window | Download
Subscribe: Apple Podcasts | Android | RSS

Transcription:
(This is a direct transcription please excuse any typing mistakes.)
Now here's an interesting statistic for you – Do you know what the #1 activity is on the interweb? This might surprise you but it is now social media that has taken over as the #1 activity on the web and has knocked off for the first time ever, pornography – what a fascinating fact!
I just thought I'd start today's podcast with that little bit of useful information for you and today's podcast is all about facts and it's all about convincers for you on why you need to be focused on social media and what the difference is between social media and social networking. Let's explore this fact about social media and why it seems to become so popular – so let's get into it!
It's fascinating isn't it – Pornography, something that is normally done in secret, so I have been told, has now been over taken by social media.  I just wanted to do a few definitions because we've been doing some different training with people around marketing recently and in fact we are going to launch a new marketing course towards the end of 2015 but we'll tell you more about that as time goes on, but we really want to give you some definitions around social media and social networking because a lot of people get the two confused. Though they are linked, there are some notable differences. I wanted to explain it and give you some of the context around that.
I was talking to a lady recently – Andrea. She was asking about social media – having a social media strategy, and utilizing social networking. There was a bit of confusion about which should she be doing and how they are different. Well, let me just explain.
Classic definition of social media – Social media are computer mediated tools that allow people to create, share and exchange information in virtual communities. That has come straight from Wikipedia who is the oracle and in reality it is a great definition.
When you're thinking about social media, think about your blog, how you are sharing content on your blog, how you are creating content, how maybe you are podcasting, maybe you are creating videos on YouTube and how you are sharing that in your community. That may be your community of clients, or that may be your community of candidates. It's a way that you are profiling yourself.
Social Networking
Social networking, is my favorite version of networking. I've never been a great networker. I'm so polite and I always seem to have these people that attach themselves to me, that proceeded to sell me whatever they have irrelevant of whether I needed it or not. That's another story but you know, therein lies a tale over a few glasses of wine.
Social networking is a little bit different– obviously as recruiters you are thinking of LinkedIn but you are also thinking of Facebook and Twitter. Twitter you could call a micro blogging platform if you want to get really technical. However, social networking sites are sites where you can have a profile page, people can find you, people can start to interact with you and get to know you. That's where the engagement bit all happens.
In reality, if you're thinking about your marketing moving forward, you need to be thinking about what's my overall social media strategy with regards to profiling myself as an authority in my recruitment sector and how I am going to network with individuals online, to build relationships, engage people, and then pull them across to my website.
Why Network Online?
Why might you want to do that? Latest data from Search Engine Land (the well-known website) talks about the fact that the reach now for social media sites and blogs is that 8 out of 10 web users will use social media sites. We've already talked about how social media has taken over pornography as the #1 activity. You only need to think about this because if you look at LinkedIn, if you look at business to business marketers which is really what we are talking about when we are talking about recruitment, 87% of B2B marketers use social media to distribute content and why wouldn't they?
When you consider how many people are on LinkedIn, how many people are on Facebook and how many people can you engage with your content. 78% of professionals use content on LinkedIn to get industry news. Isn't that interesting? People go to LinkedIn to have a look around and find out what's going on in their market. 73% use it to get new ideas in their industry. Wow! That is a fascinating subject!
Are you sharing content on LinkedIn? Are you sharing links back to your blog through your social sharing? Are you sharing content in groups? And really important, are you using the LinkedIn Pulse feature?
Recently we had a particular client who we posted some content for and she got 3 or 4 people commenting on what we shared. One particular chap said "Look, I'd like to have a conversation with you about how you can help us.' So this is an opportunity that many recruiters are not leveraging at all. So that's LinkedIn Pulse. Think about how many business to business owners are going to LinkedIn as the place of all knowledge.
We've talked about how social media is important, how you need a social media strategy for getting your content out there and how you also need to be engaging with people to actually read your content in the first place. Now, in either the last podcast or the podcast before we talked about having a mobile friendly website. Why would you want that? Well, it is all about mobile. There are 189 Million Facebook 'mobile only' users and you only need to look at that fact.

We've just had the Easter holidays in the UK and quite interestingly we went out for a meal with some friends and over at the other side of the restaurant that we were in, was a table with 4 people and every one of them was on their mobile phone. I would suspect from that sort of little hand gesture that people do, they were scrolling through their Facebook feeds which is rather sad but anyway that's another story. However, they were doing it which means they were looking at content.
So you imagine that you can get in front of your people and they can be doing that with their LinkedIn profiles so just think about that. Really today, I just want you to get a handle on the difference between social media and social networking. You need to be in both areas.
You need to be creating content. As a content creating expert in your niche — of course you can outsource that, we do a lot of content creation for our clients, we have a team of writers that are experts in various sectors. Your content gets you in front of your potential candidates and clients and there's a saying 'perception is reality', that you know a lot about recruitment and career development and it's about getting it out there.
Then of course you've got to have that social networking aspect. You want to be connecting with people and engaging with people and getting them to read your content. This is modern marketing. This is marketing in this century. Ignore it at your peril but now you've got some ideas on the facts and figures.
Look at what you are doing on LinkedIn. Look at what you are doing on Facebook. Look at what you are doing on Twitter. Twitter is starting to appear as a player in the market now.
So this is Denise with a little bit of information about social networking, social media, and why you need to have a plan to leverage both. I look forward to seeing you next time.
P.S. If you need help with creating content for social media or help in engaging people in your social networks get in contact here; we can help.
This podcast was hosted by Denise Oyston. Follow us on Google+
Important
To accelerate your marketing at speed, you need to know your starting point and be clear on what good marketing looks like.
That is why we have designed a complimentary Marketing Audit Checklist that you can download here.
As an ambitious recruitment organisation, THE marketing strategy to master is email marketing. It will consistently deliver both candidates and clients.
In a special complimentary training Webinar,  we give you the template for writing emails we use for our clients and the exact 4 campaigns that are working now.
You can register here.