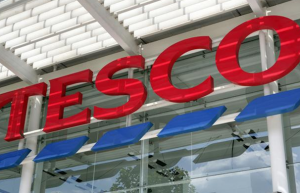 Latest news last week was that Tesco made several of its marketers redundant. Interestingly, on the back of Michael Cornish being promoted to group digital officer and plans that Tesco have to recruit 150 people to boost its digital offering.
And your point is Denise? Over the past few weeks we have chatted about marketing you and your recruitment business online. It might seem like we have barked on about responsive websites, search marketing, copywriting, Facebook, LinkedIn, Twitter, Emails and all the other jargon filled marketing channels associated online marketing. Why? Because it works and the sooner you embrace it as part of your recruitment business growth plans, the better.
When the likes of Tesco realise they are 'falling behind' it is worth talking note. Being a bit of a marketing freak I love to watch what is happening in the market. The retail sector might be a different sector and remember to watch it closely. These guys are trendsetters and generally lead the market when it comes to the next big thing.
Last week Prince Edward of Cambridge arrived and within minutes M and S had an email in my inbox offering a cheeky little deal on cut price champagne. Do you think they made any money from that? Probably yes. Are you aware of Tesco and any online marketing campaigns that they are involved with? No me neither. I suspect they know that too and have decided the time is right to do something about it.
In today's market we buy 'things' we need online. That does not matter what it is; a wooden seat, a job or a new recruitment company to deliver high caliber candidates. Over 80% of us search for service providers online, according to Nielsen the well-known research company, so not just the latest deals on Amazon.
As recruitment business owners, the good news is online marketing definitely works in your sector. I know it can get frustrating especially with all the jargon around. If you are unsure about what to focus on sign up for our 5 strategies series where we highlight the 5 key things to have in place that will make a difference to your results. The BIG RED ARROW points the way 🙂 Keep reading and a little box will appear on the right where you can access this information.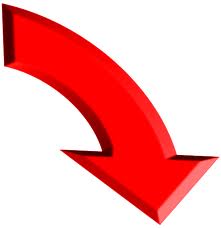 Thousands of people search online for new jobs and careers and this is a huge opportunity for you. Companies are becoming more stretched and now appreciate the value of outsourcing their recruitment to experts. As part of your strategy to market your recruitment company online, think about your brand and how you will be perceived by potential clients and candidates.
If you are placing high end candidates into FTSE 100 companies make sure your 'online' brand communicates that. Sorry cheap looking template websites are unlikely to impress the HR director of J.P. Morgan or Diageo. I decided not to share some shocking recruitment websites here in case I offended any visitors!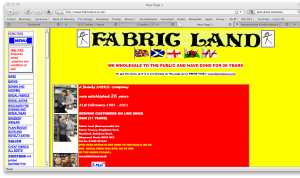 Factor this in and you will experience how your revenue will grow; make it fit with your market and service and you become like a familiar friend to your visitors. Demonstrate the same 'tone' across all your marketing and watch what happens.
Tweetables:
Click To Tweet: [inlinetweet prefix="null" tweeter="null" suffix="null"]Cheap looking template websites are unlikely to impress. – Denise Oyston[/inlinetweet]
Click To Tweet: [inlinetweet prefix="null" tweeter="null" suffix="null"]As recruitment business owners, the good news is online marketing definitely works in your sector. – Denise Oyston[/inlinetweet]
Follow us on Google+!
Important
As an ambitious recruitment organisation, THE marketing strategy to master is email marketing. It will consistently deliver both candidates and clients.
In a special complimentary training Webinar,  we give you the template for writing emails we use for our clients and the exact 4 campaigns that are working now.
You can register here.