Podcast: Play in new window | Download
Subscribe: Apple Podcasts | Android | RSS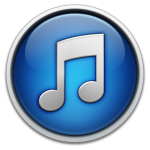 Show Notes
0.27 – Over 100 podcasts now
0.42 – Are you marketing or sales led?
1.20 – Great news! Growth and the REC latest data
1.50 – Recruitment companies are growing. More companies=More competition
2.25 – The old ways are changing and how do you create more demand?
3.15 – It's easier to make more placement when people have heard about you
3.45 – Lessons from Apple (how to create  demand)
4.18 – Lessons from the pharmaceutical sector
5.00 – What if you became 'good' at marketing your brand and service
6.15 – What can you put in place? Messaging and automation
6.53 – 95% of us jump on line to find recruitment organisations
7.20 – What can people find online about you?
7.50 – Become a true player
8.00 – It's about positioning
9.00 – Differentiation and domination
9.24 – What is your brand personality?
10.00 – It is easier to become distinctive than you think
10.20 – People want to use SME recruitment companies
11.00 – If people don't know you are there they can't buy from you
Important
As an ambitious recruitment organisation, THE marketing strategy to master is email marketing. It will consistently deliver both candidates and clients.