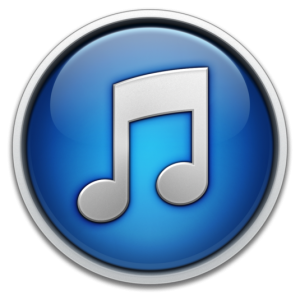 Podcast: Play in new window | Download
Subscribe: RSS
Transcription:
(Prefer to read? Here is the transcription. Please excuse any typo's.)
Hi! It's Sharon Newey back from Super Fast Recruitment. We're still on location in Turkey having a great time. I've just had my wine glass topped up and I'm on a bit of a roll so I had a few more things that I wanted to share with you.
Now a few weeks ago, Denise and I were on the call with one of our mentors from Australia and it felt like he was a stuck record because he kept going on and on and on about the same thing and that same thing was the five fundamentals of marketing. It got Denise and I thinking after the call and we thought, "Okay, so from a recruitment business owner's point of view, what are the five fundamentals of marketing?" And we wanted to share with you what we have distilled down to be the five key things.
Now the first thing is, and you are not going to be surprised to hear this at all, and that is – you need to have a goal. You need to have a goal of how big you want to grow your business. Now, is that a financial goal? Is it a profit goal? It could be both. It might be how many extra new clients you want to bring aboard this year or how many candidates you want to actually place. You decide what's right for you.
But when you have decided, the second thing is, and so often recruitment business owners miss this little piece is that you must have a marketing plan. A plan that describes exactly what you are going to do on a month-to-month basis that will lead you towards achieving the goals that you've set. So often we find that people do miss that so I really encourage you – get a marketing plan in place.
Now the third thing to do is have a website that is delivering and working for you. Now if you are thinking "Well, my website doesn't deliver candidates to me, it doesn't deliver clients to me, nobody's phoning or saying that they found our website or were compelled to call us. If that is you and your website is more than two years old, it's probably ready for a refresh. Your website needs to be set up so it's found by Google so it's really easy for people to find it.
It needs to be engaging. So what I mean by that is, your website needs to talk about your clients and potential candidates. It needs to convey that you understand what some of their problems and some of their challenges are. Then it needs to convey how you can best help them solve those problems and challenges. Too often, we find websites these days talk very much about what you can do as a recruitment business and to be honest, so often it is very similar to what everybody else is saying. So make yourself stand out. Make that website really different and really engaging.
So the fourth thing that you really need to do, is you need to engage with people. You need to engage with your clients and your potential candidates and this may be done through social media.
So now, something I really want to point out here, when I talk about things like LinkedIn and Facebook I am not talking about using it as another job board and that is it, job done. Not at all. If you do only that it's going to feel like you're spamming people just like those spam emails that we've all probably dreaded in the past.
Now when I talk about engaging using social media, you can post a few job ads but intersperse that with really good quality content that you're sharing so you'll be helping your candidates and your clients. That is really key.
And the final thing – the fifth most important thing and the fifth fundamental should we say, is you have to be consistent with your marketing. Too often we come across business owners who start out with lots of gusto on a social media campaign or email marketing or whatever. And then of course things get really busy and they lose a bit of steam and it's not consistent. Then they wonder why it's not working as well as they want it to. So please, even if you choose just two or three key marketing strategies to focus on for the next six months, just be consistent with them.
So there you have it, five key things. Quick summary:
– Have a goal. Please set yourselves a goal.
– Second thing – get that marketing plan even if it's just a couple of pieces of A4 but it details what you're going to do month by month.
– Third thing – get that up-to-date website and make it sure it's engaging, it's working and delivering for you in terms of that investment.
– Fourth thing is, make sure your social media is engaging and connecting with people and drawing them in.
– And the fifth thing is, whichever marketing activities you choose, be consistent.
So I think that maybe it's time now to just finish off that last wine, so have a great week! This is Sharon Newey from Super Fast Recruitment and we'll be back soon!
Tweetables:
Click To Tweet: [inlinetweet prefix="null" tweeter="null" suffix="null"]What are the 5 fundamentals of marketing for recruitment business owners?[/inlinetweet]
Click To Tweet: [inlinetweet prefix="null" tweeter="null" suffix="null"]Do you have a detailed picture of where you want to be?[/inlinetweet]
Visit us on Google+ !
Important
As an ambitious recruitment organisation, THE marketing strategy to master is email marketing. It will consistently deliver both candidates and clients.
In a special complimentary training Webinar,  we give you the template for writing emails we use for our clients and the exact 4 campaigns that are working now.
You can register here.