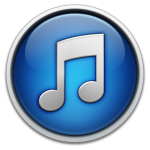 Podcast: Play in new window | Download
Subscribe: Apple Podcasts | Android | RSS
Transcription:
[Please excuse any typing errors as this is a direct transcription.]
Well, this is Denise from Super Fast Recruitment with our slightly festive Santa theme, dentists and investment. Sounds a bit off the wall, doesn't it really?
As always, you can download a transcription of this podcast which is over on the Super-Fast Recruitment website.
I had a painful experience at the dentist today. No more painful than it always is, but I went to have my teeth cleaned and it fascinates me that you can have root canal work and it's less painful than having your teeth cleaned. As we all know, we all should have this process carried out every so often as some of us are more susceptible to plaque and tartar and various other things. And the truth is that ages ago my dentist, Dawn … Well, actually, my hygienist said, "Denise, why don't get yourself an electric toothbrush? It would be so much easier to get into all these bits that you can't get into now".
I didn't bother because I didn't think I needed to. I've just carried on doing whatever I've been doing, thinking, "Yeah, I must get around to that. I must get around to that.
Anyway, today, after I had a painful experience, I decided that it was time to buy myself an electric toothbrush. So, I've bought one this afternoon on Amazon.
Now, obviously, I'm digressing slightly about this and I suspect, if you're anything like me, this might be an example of something that goes on in your business life, as it does in my business life, where we know that we 'should' invest in something, whether that's a piece of software or a campaign or a mentor or whatever that might be, but for some reason we put it off until the pain gets bad enough that we need to do something about it.
When it comes to investment, think about some of the things in your business that could make a huge difference. That could be using a piece of landing page software like Lead Pages, that integrates with all the e-mail marketing software that's out there.
It could be to actually invest in something like Active Campaign or one of the other e-mail marketing software's that then you can utilise to run really slick e-mail campaigns out to your candidates, clients and even talent.
I know for many of you, your e-mail systems don't always integrate with the recruitment software that you have and that's a fact of life. If you want to leverage what you do have and to also make an impact in your market, it may be that you need to invest in some different things to facilitate that happening. You know, it's like my crazy toothbrush story. I know that if I had purchased an electric toothbrush ages ago, it would have been much simpler, but I kept on thinking, "Well, I'll be able to do this. I'm an intelligent woman. I can get to the back of my teeth and clean all these things that I need to clean." However, the truth is that it will be so much easier when this amazing toothbrush arrives tomorrow.
Sometimes it's these light bulb moments when we realise, "What have we not invested in in our business that would save us both time and money? And sometimes a lot of pain."
So it's a short podcast today but I wanted to share this story because it did actually make me think about a couple of things in our business and I know some of our clients as well, where they may be just teetering on the edge of not investing in something and using a stick-and-plaster approach where actually, if they did something else, it might give them a completely different result.
I hope that Santa brings you everything you want. I'm sure I'll be doing a few more podcasts before Christmas anyway. This is Denise saying bye for now.
Important
As an ambitious recruitment organisation, THE marketing strategy to master is email marketing. It will consistently deliver both candidates and clients.
In a special complimentary training Webinar,  we give you the template for writing emails we use for our clients and the exact 4 campaigns that are working now.
You can register here.