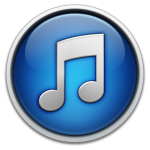 Podcast: Play in new window | Download
Subscribe: Apple Podcasts | Android | RSS
[ Please excuse any typing errors as this is a direct transcription from the video. ]
Hi its Sharon Newey from Superfast Recruitment.
Today I want to talk to you about the untapped profit that past clients could be adding to your recruitment business.
A quick story first.
A couple years ago we were working with a company, they had about eight recruitment consultants and we were talking about the size of their database and how frequently they kept in touch with past clients, maybe they hadn't placed candidates with for some time.
Now as we mentioned this we noticed a few blank faces in the room as the company directors in question that they didn't really have a process in place for checking that they were following people up, especially lapsed clients.
Anyway, after a bit of digging and fact finding, they realized that there was a significant number of clients that they had lost touch with, that they hadn't been in touch with for a good solid six months and there was no process to follow those people up.
Now, that business is untapped potential and you could find when you go and do a bit of research, that actually you've got your version of that same situation.
What next?
A couple things to go away and do.
Number one, go and do a pull off your database of your company's past clients that you haven't had any contact with for the last six to twelve months.
Second thing, whether it's by phone, whether it's by email, put a plan in place to reconnect with those lapsed clients, because it's well documented that our lapsed clients are a rich source of new business and its easier business to access (for faster results) than looking for new leads and prospects.
Lapsed clients are a rich source of profit now.
If you found this helpful, do me a favour. Click like, share it. I'd really appreciate that and also come back and look for more videos from Superfast Recruitment. Thanks for listening.
Important
As an ambitious recruitment organisation, THE marketing strategy to master is email marketing.
It will consistently deliver both candidates and clients.
In a special complimentary training Webinar, we give you the template for writing emails we use for our clients and the exact 4 campaigns that are working now.
You can register here.