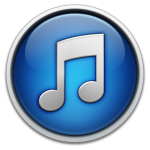 Podcast: Play in new window | Download
Subscribe: Apple Podcasts | Android | RSS
Transcription:
(This is a direct transcription please excuse any typing mistakes.)
It's a common mistake that many business owners fall into; leaving things to the last minute and then expecting miracles to happen.
In the real world you and I live in unfortunately it doesn't work out that way (the odd miracle has happened, through its normally preceded by a hell of a lot of hard work months before).
There is a well know law in personal development circles called The Law of Gestation.  It's pretty self-explanatory: Sometimes things take a while to work.
You will experience this in all walks of life both on a business and personal level. Apple's first foray into the computer market took a while get any traction. Deciding to cut back on food and drink 10 days before a holiday rarely results in dropping two dress sizes; note to self-Denise.
Logical isn't it yet somehow we forget this point.
Good and not so good news
This is also how marketing works. Certain campaigns you run will work almost immediately, others will take time and some won't produce anything at all; bummer! Yep, that is life Jim…..
There is a solution and it does involve the P……… and A…… words. Planning and action.
Putting off taking action on your marketing, means you are behind the pack. The 6 months you wait means that you could have been getting results sooner rather than later.
Totally obvious when you read that in print, yet some people still don't get it?
Look, you don't have to put things on hold till your swanky new website goes live either. With our connected online world you can do a lot through your social channels, email and the phone.
One client of ours had a ticker tape on his website with "new website in production" for over 18 months. His business grew by 160% in that time period because he did a number of other key marketing activities.
What next?
Ok there are 4 key things to consider and factor into your plan.
Prework: Get your message right for your target market #messagetrumpsmedia
There are at least 10 posts on this very site that talk about creating messages for your market that will get you started. This is marketing fundamentals 101. We cover this in depth in our Bootcamp.
One of our current students has re- defined her niche and made four placements within three months that would have never happened before. So much so she has moved offices and is now recruiting. That is the power of a target market.
Short, Medium and Long term strategies
This is where mistakes happen. 'Some' business owners expect leads to come in straight away from every single strategy they use. The truth? Some take much longer than others.
Short Term
There are a number of areas that can and do deliver faster than others. To get you started here are a couple.
Here think current clients and candidates on your database or CRM. People that have said no might now have changed their minds. Pink up the phone these are warm leads and with your new target messaging they are more likely to convert.
Fact: Results in the short term happen when people are further down the buyers' cycle. Regular emails making offers and paid advertising work; as does reactivating old clients.
This will include your job boards, Facebook advertising and LinkedIn adverts.
Even when you become more organised this is still a strategy to build into your plan. Many companies and candidates are still #lastminute.com
A timely email makes all the difference. Check who opening them and then give them a friendly call.
Add a job to Facebook with a compelling image and target specific interest groups; you will be surprised at what might happen.
Medium Term
Different people have different ideas on this one when it comes to time. Medium term is 3 months plus.
This is where the power of content marketing will start to do its job for you. Why? Well the fast start folks will download your PDF or read your post on your blog or LinkedIn and provided there is a call to action will contact you straight away.
Others might be 'browsing' looking to see what you are about. Your content will position you first and then will help the conversion process.
The truth……..
Content is the way of the future when it comes to positioning and helping you dominate your sector. The savvy recruiters are standing out already and are now experiencing the compound effect of their blog posts and free white papers.
A number of our clients over the years can track sales and placements down to specific articles and reports they have shared. The beauty of content is the 'compound' effect. Because they never disappear and will continue to work for you for years to come.
Longer term
Who is interested in this??!!
I take your point and if you have a true vision or want to take your recruitment organisation to the high six figures and beyond you need to have a plan that stretches out over the next few years.
Here think about your brand, PR and your place in the local community or in your specific sector.
Being a sponsor of awards or an active contributor at a trade show will build your presence, being 'seen' by key players in your market creates the halo effect. The results might not come overnight and yet with a plan they most certainly will.
What next? Shameless plug…………….
I am posting this in early June and our Dominate Your Sector Bootcamp is about to start.
We cover more guaranteed lead generation techniques than we have mentioned above and…….. in step by step detail, with the templates and swipe files that go with them.
This bootcamp also comes with private time with us and lifetime access to all the content, checklists and templates and of course there is our 2 day event that takes place in December this year.
Unlike other 'marketing experts' in the recruitment sector. This is what we do full time. We have written the blog posts, free reports, run the campaigns, project managed the referral schemes and the website builds, hand held through the webinars etc, etc, etc.
If you want to have a conversation about whether this is a fit and a match for you and us (we don't accept everybody) fill out the contact form here and ASAP..
Important
As an ambitious recruitment organisation, THE marketing strategy to master is email marketing. It will consistently deliver both candidates and clients.
In a special complimentary training Webinar,  we give you the template for writing emails we use for our clients and the exact 4 campaigns that are working now.
You can register here.