Podcast: Play in new window | Download
Subscribe: Apple Podcasts | Android | RSS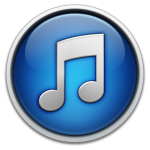 A subtle point when you read it on the page and yet, in practice, a huge one that can potentially devastate your results.
The whole point of content marketing is to build relationships which lead your candidates and clients to a decision to work with you. Period.
That is the difference between content writing and content marketing. Employing a writer online that advertises articles for £20 isn't going to end well.
Why? Think it through, they are writing an article that likely isn't connected to your marketing plan.
You must brief them in full about what to write and it still doesn't come out how you want and certainly isn't connected to your promotional plan.
The truth is content needs to be thought through to profile you as the expert recruiting organisation you are.
[Important note: If all you do is share other people's content or industry news, you won't generate leads and you won't become the recognised 'go-to' person in your sector.]
What Solutions Are You Providing?
As service providers in the B2B market, our goal is to serve our clients and that needs to be focused on providing solutions to their problems.
As business owners, we need to remember that many fortunes have been made by simply taking away the pain that the market is experiencing.
As a mentor of mine says;" If you focus on that………….and answer it…..and actually did it…….you will have so much money that you will probably get tired of having money!"
……. well, he is a little different and I guess you get a general idea.
Spoiler alert: Sector news isn't what they are after from you
The truth is that the clients and candidates that visit your website are looking for information and advice on developing their career and getting a new job or recruiting and keeping the best talent available; not their sector-specific nuts and bolts.
Fine to share it in a tweet or Facebook post AND when it comes to content that will sell your service it isn't going to sell you or generate leads…. sorry!
We have proof.
Over the last 12 years, we have written content across multiple sectors and sector-specific gets the least views and shares.
For instance, if I am a great marketing candidate and you are a marketing recruiter I'm going to get my marketing information from the drum or Ogilvy.com (I love David Oligivy, he is a copywriting legend.)
However, if I am wondering about the interview questions I'm likely to be asked as a digital marketer or what skills are most in-demand then I would come to your website; provided my experience of you is that you add huge value through the content you write. I might even give you a call about a vacancy on your website. Kaching!
Good news for some
Now the thing is this can be taken as good news; in our experience of content marketing in the recruitment sector, most brands get confused about what to write about and mistakenly think they need to be perceived as a thought leader in the technical context rather than in recruitment and career development a subtle difference.
Next steps?
Audit your current content on your website. View your analytics and data. Write more or outsource.
Act and give your audience what they want.
P.S. We have opened our content marketing services again. If you want to find out more get in touch by filling out a contact for here.