The Clayton Recruitment Group

Background
The Clayton Recruitment Group comprises two brands; Clayton Legal and Clayton Recruitment.
MD Lynn Sedgwick has been recruiting on behalf of businesses across the North West since 1989, placing upwards of 5000 professionals into exciting new careers, both temporary and permanent. 
Clayton delivers a professional, tailored service across commercial, industrial, nursing and legal sectors.
How Did You Discover Superfast Recruitment?
I came across Superfast Recruitment via some of their comments on LinkedIn, and we had an initial conversation.
I joined the Superfast Circle pretty much immediately. Really from there, our relationship developed, and so we got more involved with content, content management, and growing our relationship down the coaching and training route.
What Made You Decide to Work with Superfast Recruitment?
As a busy MD, you're managing all different departments, and marketing was one that I thought I'd got an angle on, but it was in a real mess. 
Just organising my thought process, looking at what the priorities were and what to attack first really gave me some clarity of thought, and because of that, the relationship was super beneficial.
What Made You Continue to Work with Superfast Recruitment?
I think having that marketing partner, an external partnership, has really had an impact on me as an MD. I'm able to do my job better and perform better, because I can rely on this trusted partner to guide and courage, really analyse what works, what doesn't work, what we need to do now, soon and later. 
So, I would say consistency and a real partnership between the two businesses.
How has Superfast Helped You Reach Your Goals?
Well, the Clayton Group is on a high growth platform. I'm looking to increase in size and turnover in the next three to five years, as we have done for the last three to five years. 
And marketing is an intrinsic part of that growth. So, looking at what's working and what can help us achieve our financial goals.
What Is It Like to Work with Superfast Recruitment?
The relationship has developed over two years now, and although initially, we came in to do one thing, we've ended up doing lots of other things. 
And I think that's really a testament to the sort of people that they are. It's very friendly, very open, very natural. It was very engaging having individuals that both bring different strengths to the table. 
You really feel you're working in partnership. Superfast have a friendly, easy to communicate with approach, and it just suits me down to the ground.
How Does Superfast Align with the Values That Drive Your Business?
For me, as a managing director, it's very important to work with businesses that are aligned with our values. Honesty, truth; all the good stuff, really. 
And we feel that Superfast speak our language. They are a really trusted business partner. That's imperative to me. Long-term relationships are important to me, and we put a high value on that, as I feel that they do too.
What is an Example of How Superfast Recruitment Went the Extra Mile for You?
The team at Superfast have gone the extra mile to serve the business in many ways.
Superfast has taken me out of my comfort zone beyond my knowledge base of marketing. And for that reason, through the quality of information that's passed back, I'm learning and developing as the business is growing. So that's been superb. 
And for me as an MD, which is often a lonely position, I've found that they're always available. So whatever time of day – and it's often been weekends in my case – they've been there at the other end of a phone, always willing to support and offer advice and suggestions. 
And that's been hugely beneficial and a real advantage for me.
Recommendation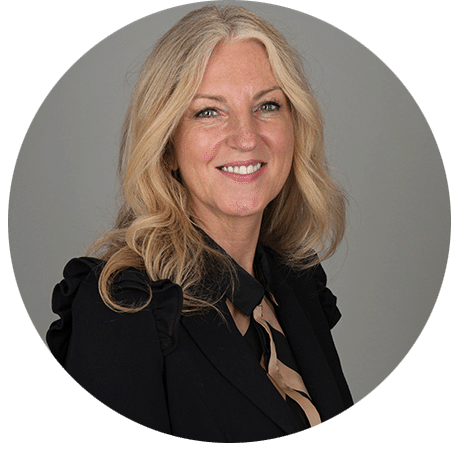 "Superfast has taken me out of my comfort zone beyond my knowledge base of marketing. And for that reason, through the quality of information that's passed back, I'm learning and developing as the business is growing. So that's been superb."
Download Your Marketing Audit Activity Checklist

Lucy Walker Recruitment (LWR) is a successful recruitment organisation of 24 years standing. Founded in 1992 by an ambitious and driven 22 year called Lucy Walker with a telephone, desk a copy of the yellow pages and a drive to succeed.

Ice Recruitment is a small boutique IT recruitment company who are a specialist recruitment partner for the IT channel. They work exclusively partnering with VARS, LARS, IT Resellers, Distributors, Vendors, Specialist niche resellers and software & services businesses.

GSR2R are a recruitment to recruitment company based in London. Historically their growth had been organic. In 2011 Cheryl Wing became the main director with a personal goal of 'pulling' GSR2R into the twentieth century.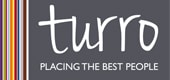 Turro specialise in providing recruitment services to the health and social care sector, with a focus on filing management and senior positions within the sector. Andrew Brindley, the MD has extensive experience in providing high-quality recruitment services.