As a recruitment business owner, that is serious about growing, you need a website that is part of your marketing plan and a reflection of what you want your brand to communicate about you and the recruitment services you offer.
As you are reading this, the summer holidays are drawing to a close and the back to school mentality is kicking in. Time for a review and maybe to ask yourselves does your current recruitment website deliver what you want? If it doesn't there might be a few reasons. Here are 4 key things you need to make sure are in place if you want your website to pay for itself sooner rather than later.
1. Get Found
Number one is to be found for your recruitment company name and in a way that people know it's you. You might be surprised and it doesn't always happen. Remember that every page on your website can appear on Google. You also want to make sure that in your recruitment marketing plan you build your presence for keywords and phrases that your clients and candidates will be searching for.
Each page on your website needs to be 'labelled' in such a way that the search engines can identify it. Imagine it being like a big filing cabinet. It's much easier to find things that are labelled correctly. Each page needs a different label. Make sure that your website developer is going to do this for you – most don't mention it sad to say. We do and in fact it is standard for us you can find out more here: Recruitment websites.
I am still shocked to see recruitment websites with the home page called just that! Home! Along with another few billion others. How about your company name and the service you deliver. Just Google Super fast recruitment and you can see how ours is structured. Our company name then what we want to get found for i.e. recruitment marketing.
You need to invest in some search engine optimisation to get you going and social media. The two combined work well and demonstrate that you are a player in the current online market.
2. Look Good
With over 80 % of your potential clients and candidates looking for you online you need to make a good impression… and it does matter what you look like. If you website is not up to par your visitors will make a judgement especially if they are considering working with you. Just recently we have spoken to a lot of recruiters who have been honest enough to admit that they know they have lost clients because their website looked shabby.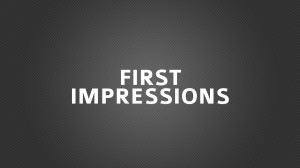 Design has changed and you need to keep up with what is current. Remember your ideal 'clients and candidates' will be attracted to a certain style. Look at some of the big names online and look at how they present themselves.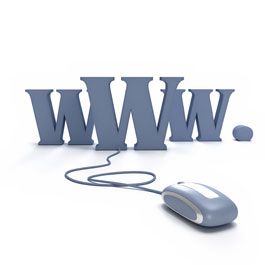 Think about your colours and what they communicate and say about you. I am about to alienate some of you and… ditch the black and dark websites! People struggle to read them. They were all the rage a few years ago and that time has passed.
Stating the obvious… and I will anyway. Make sure you have your social media icons visible at the top of your website and a telephone number clearly visible on every page of your website. If possible in the header so everyone can see it.
3. Connect And Add Value
We encourage all of our clients to have a blog added to their website and to make sure that they are on a CMS platform (content managed). That way you can add content to your heart's content and Google will love you and send more traffic your way.
Big mistakes we see recruitment companies make is that they have don't have enough content on their website. The thing is people will read what is on your web pages if it is relevant for them and their situation. You have to reach out to people so that they 'get' that you understand them and that you can add some value.
It might seem passé and many candidates still do find help with CV writing and interview techniques helpful. They also find it invaluable to find out what is going on in their industry that they really should know about. How good would it be if you had all this freely available for them?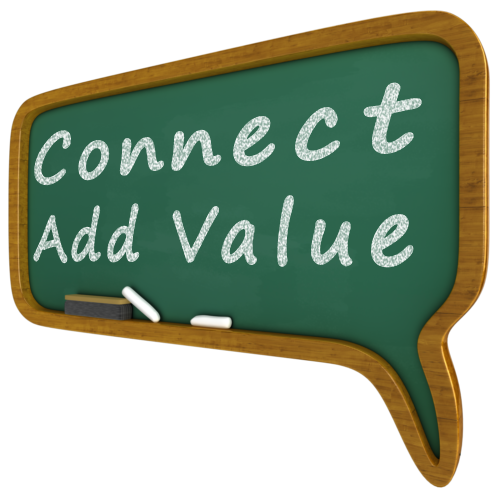 Remember as a recruiter you are working with this information all the time. On the other hand, Alan who is a potentially hot candidate that employers will love hasn't had an interview for 6 years and in that time has not updated his CV. Do you think he might value some help?
4. Collect names and addresses
Email marketing is alive and well no matter what you might think. You must collect names and email addresses. Allowing people to upload their CV is one option. Another is to promise to email them when new jobs become available. Alternatively offer some free content and advice. Whatever you do something. A good database of potential clients and candidates is vital.
These are the basics. What about job boards? It depends on you and your business. If search is your thing maybe not. If this seems pretty basic and you know you are 'doing' it that is great. If not you really are leaving money on the table that another recruitment company might just be grabbing; maybe not today and certainly in the future. The good news is that you can put it right quickly and often for less than the value of a placement.
Tweetables:
Click To Tweet: [inlinetweet prefix="null" tweeter="null" suffix="null"]Does your website have these qualities?[/inlinetweet]
Click To Tweet: [inlinetweet prefix="null" tweeter="null" suffix="null"]Remember as a recruiter you are working with this information all the time. – Super Fast Recruitment[/inlinetweet]
Follow us on Google+! 
Important
As an ambitious recruitment organisation, THE marketing strategy to master is email marketing. It will consistently deliver both candidates and clients.
In a special complimentary training Webinar,  we give you the template for writing emails we use for our clients and the exact 4 campaigns that are working now.
You can register here.