Podcast: Play in new window | Download
Subscribe: Apple Podcasts | Android | RSS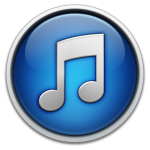 Podcast: Play in new window | Download
Subscribe: Apple Podcasts | Android | RSS
Show Notes For This Podcast
0.40- 3 ways to generate traffic 1.50- Want more clarity and direction? 2.55-Traffic is the first step to engagement 3.18 -3 traffic channels 3.44-Free traffic (well sort of!) 4.15-Your current contacts #goldmine 4.41-3% are ready to buy now 5.05-The magical 50% figure 6.00-Do you have a good will campaign in place? 6.48-SEO; does it still work? #yes 7.55-What are the questions your clients and candidates asking? 9.23-Social media can drive a LOT of traffic to your website and job search function 11.50-ALWAYS capture names and emails 12.00-Offer something of value 13.30-Google can pick up your content 14.00-Paid traffic remember R.O.I 15.00-Buying a database still, works 15.45-Google AdWords works! 17.12-Re- targeting 18.00-LinkedIn and Facebook specific targeting even to director and interest level 20.33-Partnership and referral traffic 21.40-Referral traffic will check you out first 23.33-Strategic alliances can send you a ton of qualified traffic 25.00-Guest appearances 26.00-Which source will work for me?
Important
As an ambitious recruitment organisation, THE marketing strategy to master is
email marketing.
 It will consistently deliver both candidates and clients. In a
special complimentary training Webinar
,  we give you the template for writing emails we use for our clients and the exact 4 campaigns that are working now.
You can register here.