Podcast: Play in new window | Download
Subscribe: Apple Podcasts | Android | RSS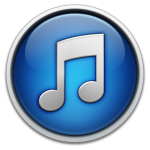 [This is a direct transcription, please excuse any typing errors.]
The recruitment market is changing and with growth comes competition. At a recent Greg Savage workshop, he made the appropriate quote that if Recruitment Companies want to be successful, they will need to excel at digital marketing too.
Nothing new…. though we would say that wouldn't we!
People buy products and services when they have a need from people they know like and trust who add value to them. Period.
Therefore, how can you start this process?
Enter the white paper. Also referred to as a lead magnet, eBook or ethical bribe.
Confused? Don't be.
In this post and podcast, we want to share three ways that a white paper can help promote your recruitment brand.
It Builds Your Authority
Last year there was an increase in the number of recruitment and staffing organisations globally. Competition is at an all-time high and if you want to stand out as a 'go to' (I know I hate that word too, only its appropriate here) recruiting partner you need to 'do it' differently.
People work with people whom they perceive can solve their problems whether that is helping them structure their recruiting process or develop their career.
Writing a white paper is the first step in the process. The thing is people in today's market have a choice. Therefore it's important that your potential candidates and clients are influenced to work with you as you meet their criteria. Adding value is one of them.
A white paper does this.
Here at Superfast Towers, we visit a lot of recruitment websites, and less than 20% of them provide a resource like this. A huge missed opportunity.
It Answers A Problem They Might Have
Though it isn't nice to hear people don't really care about you. What is essential to them is how you can provide a solution to their immediate problem. Your white paper is the first step in the process.
It answers a challenge they have and…. Starts them down the buyer's cycle to working with you.
It Creates Leads For You: Even In A GDPR World
Not everyone is ready to take advantage of your recruiting service straight away. That is normal. I am sure when any of us is approached in a store we utter, "just looking" to the eager salesperson who engages us in conversation if we aren't yet ready to buy.
We buy when we are ready and when we have considered our options.
Imagine being a client who is potentially in the market to use a new recruitment supplier. Let's say one company provides a range of reports, helpful guides useful emails and blog posts and the other rings up every other Wednesday asking if you are recruiting; which might you choose ???
In the UK we will soon be in a situation where we need to ask 'permission' to market to our client and candidate database. Cold emailing will never be the same again.
Enter the white paper…..
It's straightforward to give away a white paper of value in return for an email address, and it's a strategy we teach our Superfast Circle members.
So, when you ask your database if they still want to hear from you and they have been receiving useful content and links to blog posts what do you think they will say ?…. I rest my case.
What Next?
Ready to start up levelling your recruitment brand ? Creating a marketing plan with a focus on dominating your sector is a must do.
You might be there already, or you might be like many recruitment owners we talk to who are either totally confused about what to do… or they have a mish-mash of strategies all unconnected; sound familiar? Want some help to start getting it right next year. Then book a call here, and let's get the ball rolling.