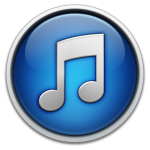 Podcast: Play in new window | Download
Subscribe: Apple Podcasts | Android | RSS
[This is a direct transcription please excuse any typing errors.]
Hey there, this is Sharon Newey from Superfast Recruitment with a recruitment marketing update.
Recently I was presenting at a training event on social media. A couple of recruitment business owners were getting themselves concerned about their competition. I think they were surprised when I said to them, "Forget about the competition. Instead think about dominating your sector, whether that's industry or whether it's geographic."
Today I want to share with you 2 specific social media strategies that will help you begin to dominate.
Share more
The first one is share your content more. Today I'm specifically, going to talk about Facebook and LinkedIn. A couple of years ago I remember working with a recruitment company in London. We were trying to convince them to share more content on their company Facebook page but they only wanted to share on Facebook twice a week.
Now in today's market if you want to make your presence felt, you won't get away with that approach.
The recruitment sector is a noisy market. To stand out you must be sharing far, far more. If you're thinking about LinkedIn for example, think about sharing your content a minimum of 3 times a day if not more.
Remember the only people that will see your content are people that you're connected to and if people share your content, their connections as well.
The content that you share, should be from your website, industry content and content that other people share that you think would add value to your audience be that clients or candidates.
Remember to share different styles of content (people love visual content).
Timing
The second strategy is about the time that you share content. When you think about your clients and your candidates, think about the time of day when they're most likely to be able to access content. That might be on their journey into work. Share your content early, share it around lunchtime as well.
Candidates for example, it's likely to be in the evening and at weekends. It they have got the kids to bed and they've got 1/2 an hour, then they're flipping through Facebook.
Think about the times of day that you share content and don't restrict it  between 6:00am and 6:00pm.
Share after 6:00 at night as well (yes this can be automated). I think you've got the message. Share content, share a lot more of it and think about the time of day that you share it as well. That's Sharon Newey from Superfast Recruitment with a recruitment marketing update.
Best wishes
Sharon
P.S. As an ambitious recruitment organisation, THE marketing strategy to master is email marketing.
It will consistently deliver both candidates and clients.
In a special complimentary training Webinar,  we give you the template for writing emails we use for our clients and the exact 4 campaigns that are working now.
You can register here.