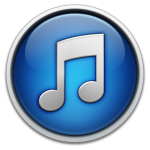 Podcast: Play in new window | Download
Subscribe: RSS
Transcription:
(Prefer to read? Here is the transcription. Please excuse any typos.)
Hi! This is Sharon Newey from Super Fast Recruitment with a recruitment marketing update.
Now one of the common questions we often get asked by clients is – why do I need to have a blog as part of my website? So that's the subject of this week's video.
Let's start with a few figures. A couple weeks ago it was the World Wide Web's 25th birthday. Unbelievable isn't it?
And it's muted that by the end of 2014 there will be will be 1 Billion websites. Now how do you begin, as a recruitment business, to stand out amongst all those websites? Well, this is where it comes back to the question of – why do I need to have a blog on my website?
A blog is a fantastic opportunity for you to begin to make yourself more unique in your market. So imagine, you have this blog, it's incorporated into your tomorrow do you website and you begin to create content.
Now, the thing about creating this content is you want to be sharing content be it articles, videos, podcasts that are valuable to your particular sector within recruitment.
So if it's in construction, you can be sharing things about the construction market, about what is happening, how it's growing, what are the opportunities.
If someone is looking for the next job, you know some career advice. You can become known as the go-to expert for advice about the construction market or it might be law or finance or whatever it is.
But the key thing here is, you begin to differentiate yourself as a recruitment consultant, a recruitment business owner and your company differentiates itself as the real go-to company for that particular sector.
Now one of the things that I could just share as a top tip – If you are thinking about doing video and you are going to shoot one like this, a bit of advise, don't do it with the dog in the garden so she suddenly starts to bark just at the end of the end of a  two minute video. So there a little extra bit of tip from me…. This is Sharon from Super Fast Recruitment with a Recruitment Marketing update.
Tweetables:
Click To Tweet: [inlinetweet prefix="null" tweeter="null" suffix="null"]Why do you need a blog on your website?[/inlinetweet]
Click To Tweet: [inlinetweet prefix="null" tweeter="null" suffix="null"]You want to be sharing content that are valuable to your sector in recruitment. – Sharon Newey[/inlinetweet]
This video / podcast was hosted by Sharon Newey. Follow us on Google +
Important
As an ambitious recruitment organisation, THE marketing strategy to master is email marketing. It will consistently deliver both candidates and clients.
In a special complimentary training Webinar,  we give you the template for writing emails we use for our clients and the exact 4 campaigns that are working now.
You can register here.