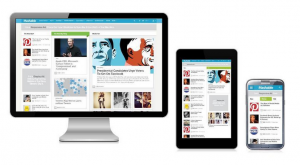 \
If you want to attract high quality candidates and clients you need a website that will do this for you. A website with the correct functionality, design and one that can be found on Google! Did you know that last year there were millions of searches for recruitment companies? In the new business economy where the internet is king when it comes to recruitment you also need to make sure your website can be 'seen' on various devices. You can find out why here. Why mobile marketing for recruiters matters.
Just this week Denise was reading some facts and figures. One that stood out was the impact of reputation management. Did you know ……………..?
90% of buying decisions are based on internet research (Gartner research)
Yes we know,we found it hard to believe. Add into that a number of other factors and you can see where this one is going. More than ever business owners need an up to date online presence with a website that adds value by demonstrating how you can help your clients and candidates, not just how long you have been in business.
The good news is our sales and marketing background is unique when it comes to our offering websites for recruiters that help you attract high quality candidates and amazing clients. We understand what it is that you want from your online presence and work with you to create something within the budget you have. We also liaise with you online using many different media that helps you meet your objectives quickly without all the additional costs and face to face meetings.